Dec 02, 2020
2020 Highlights: Our Little Wins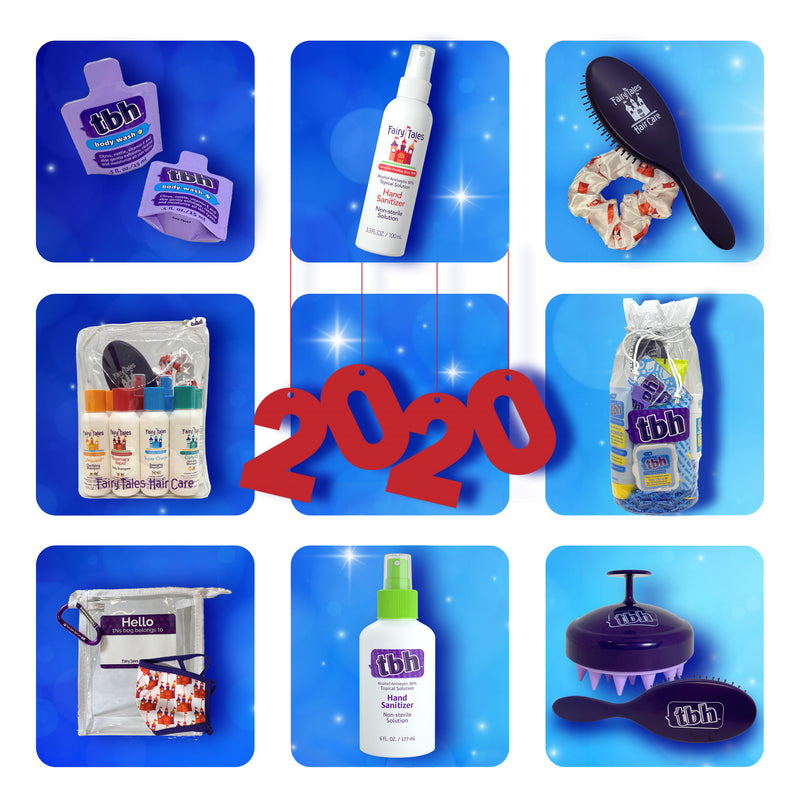 A look ahead at what's to come - New products!
Happy Holidays! I think that's ok to say, right?? I don't think it's an understatement to say that 2020 has been the craziest year ever. Every day I try and focus on the positive – my family and my work family are all safe and healthy and our business has managed to actually evolve and grow in a positive way.
Staying positive certainly didn't come easy – as we kept saying in our team Zoom meetings, we focused on the little wins. And that's how the "Little Wins" campaign started. We lowered our prices in an effort to make our salon quality products more affordable to all. Our
Tangle Tamer
,
Curly Q
, and
Sun & Swim
products flew out the door and we knew we helped make bath time for stressed out parents just a bit easier. Who needs to argue with a child about tangles when the world is falling apart; you're homeschooling, perhaps trying to hold down a job, cooking 3 meals a day, cleaning the house and trying to ensure you have enough toilet paper! Thank YOU for making Little Wins a big success!
2020 also showed us that there are some new products we needed, and we began developing the Daily Cleanse line. Available in January, this amazing shampoo, conditioner, and multitasker spray is perfect for those who wash their hair daily and need a light, gentle and simple formula. The natural papaya fragrance is just delicious as well. I have to say: The Daily Cleanse line is my new favorite and I have gone through ALL the samples already!
2020 also brings us 32 oz.
Curly Q
products. We had so many requests for these, so we knew we needed these asap (Keep an eye out! 😉). Quinoa, murumuru butter, and aloe are just some of the amazing ingredients that make this line so special.
My new baby,
TBH Kids
, is a true home run! Last year, we developed our line of hair, skin and body care for tweens. Not sold in stores, just
on Amazon
and
our site
, TBH Kids turned out to be just fine. Not even a pandemic can stop our kids from growing up, so I'm glad our products really resonated with parents and tweens. So, there you have it – our 2020 Little Wins! As we look forward to 2021, I hope we can all see that the time is now to come together and make the world a better place for us and for our kids. Happy Holidays!
Stay safe, be smart and be well.
Risa Barash,
Founder & Owner & the entire Fairy Tales Hair Care Family