WHAT'S OUR SECRET?
Natural, Best for You Ingredients.
Naturally caring for families since 1999.
Lice are no laughing matter
Our story is definitely unique and the journey to becoming the bestselling kids' line of salon quality hair care products in the USA is a long one! It all started back in 1999 at the Fairy Tales Hair Salon in NY. Head lice had become rampant on Long Island so the salon owner developed the first version of Rosemary Repel shampoo.

Our co-founder Robert was there and watched as frantic moms came in and the shelves couldn't be refilled fast enough with the lice prevention shampoo. So, Robert comes home and tells me about all this just as my years' long stand-up comedy career is waning (another long story!) and I decide to take this idea of salon inspired, lice prevention hair care to the hairdressers of America.

I worked with our manufacturer to create a cleaner, greener version of the shampoo, added a fabulous conditioner and leave-in detangling spray and began selling it into NYC salons. I would walk up and down the streets of Manhattan offering to put it in salons for free!

After a few years and this new thing called the internet, our products began to really take off. Moms fell in love with the confidence that our products gave them in not only preventing head lice, but with the amazing performance that our products delivered. Retailers such as Target, Walmart, Ulta and Bed Bath came calling and we were on our way!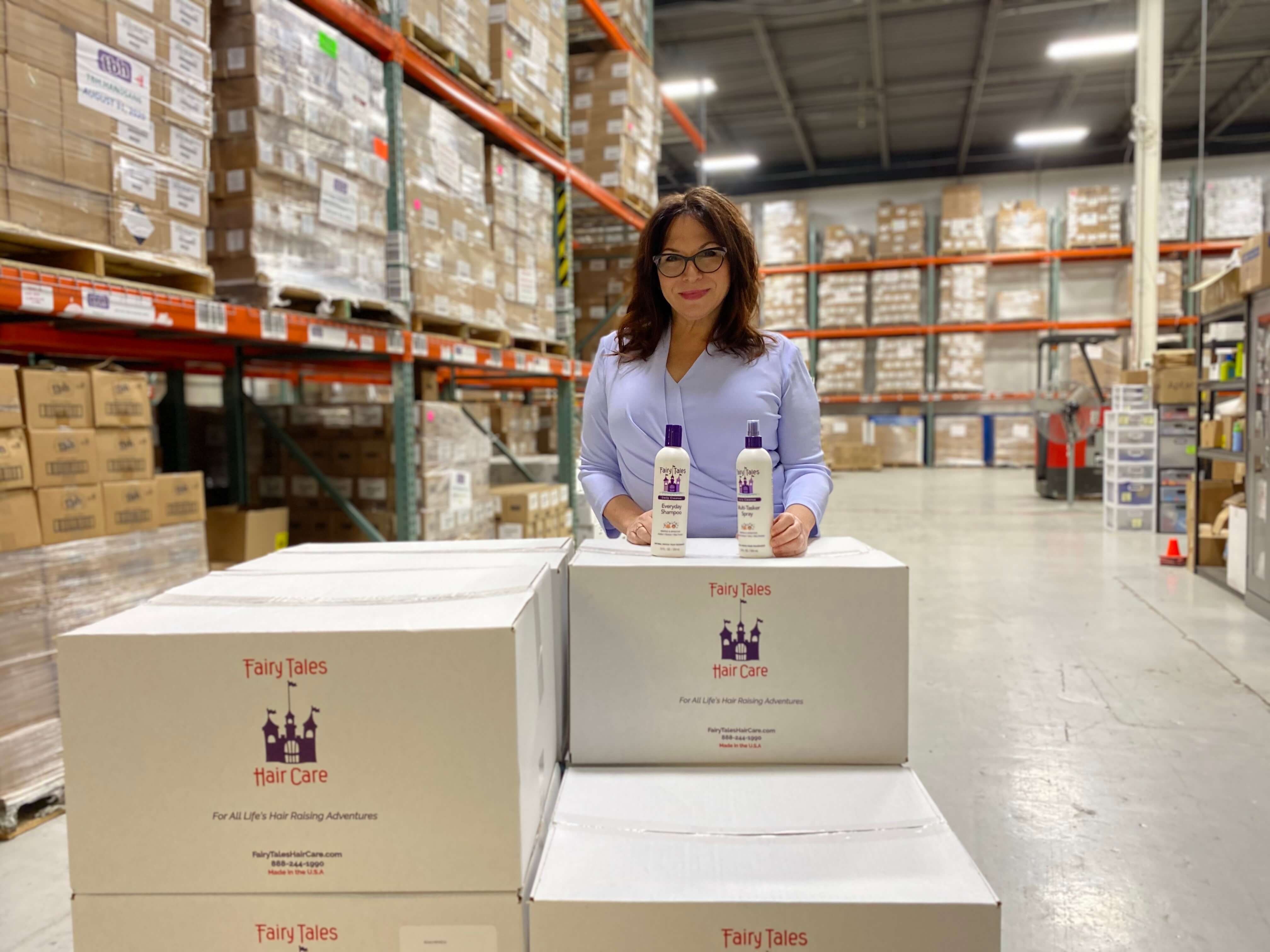 Salon Quality Hair Care at an Affordable Price
Twenty years later, we have sold millions of bottles and created some truly fabulous hair care products along with Rosemary Repel® lice prevention. Lice Good-Bye®, Tangle Tamer®, Curly-Q™, Sun & Swim™ and Daily Cleanse were developed because not only did I need them as a parent of young kids, but my customers told me they did too!

Salon quality, natural, good-for-you ingredients with no harsh chemicals are the foundation of our brand. It is what we have always believed in and it is will always remain our core focus.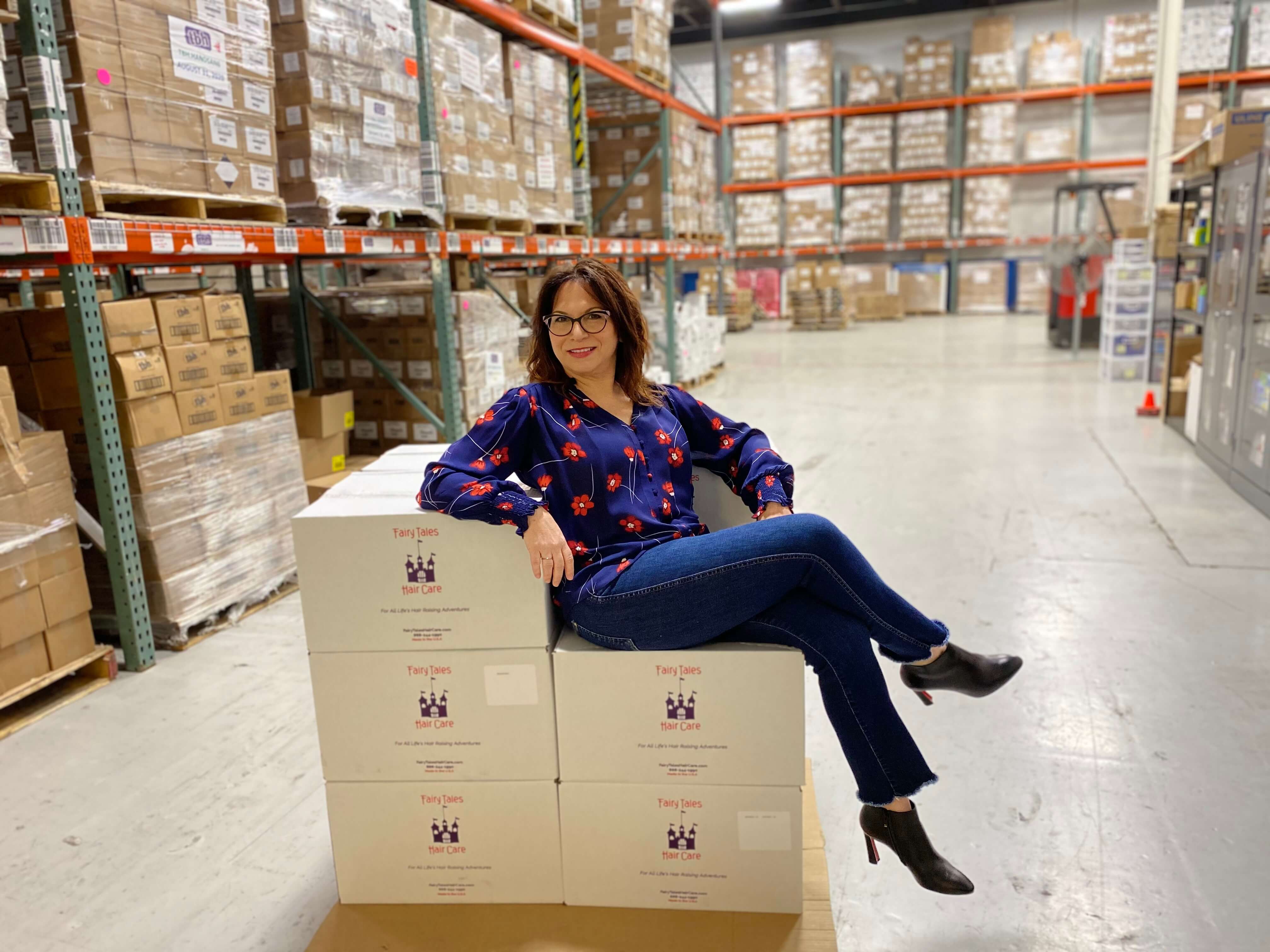 Mom on a Mission
My kids might have grown up (☹), but my mission remains the same – make bath time easy, help parents comb their kid's hair without an argument and always, always keep laughing…I am a former stand up after all.

So, welcome to Fairy Tales Hair Care! We hope you love our products as much as we do. We welcome your comments and suggestions, so please reach out anytime. Follow us on social and sign up for Risa's Rants, my monthly newsletter where I discuss just about anything that comes to mind – the good, the bad and the ugly of parenting, teenagers, running a business and everything in between!
Got Tweens?
New! TBH Kids is the only self-care brand formulated specifically for tweens. Good habits start early…check out TBH Kids Now!
SHOP TBH KIDS
Keep in touch
Join our newsletter for exclusive deals and haircare tips.