Oct 05, 2015
I Love Fall...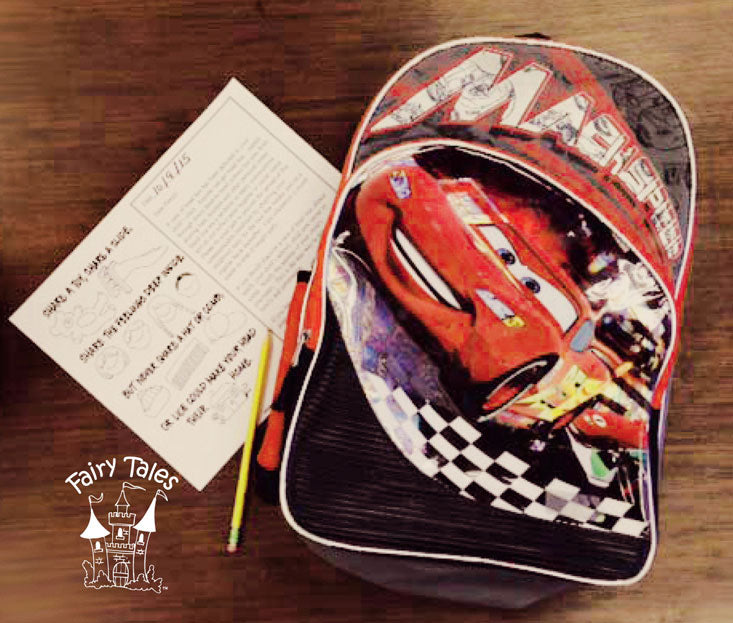 Don't Fear the Lice Letter
I love the leaves changing color and the crisp, clean air. I love wearing boots and sweaters. With fall comes one thing I don't love...that dreaded letter from the school nurse. You know the letter, the one that throws us into a tizzy, interrupts our daily schedules, stops after school play dates and inevitably signals the time to switch from Rosé to Merlot. And I'm not talking the 23rd letter referencing lunches, back to school night, school pictures, sports schedules, reading lists or the dreaded Yankee Candle fundraiser.
I'm talking the HEAD LICE HAS BEEN FOUND IN YOUR CLASS letter!
Dear Parents:

We must inform you that a child (or 2 or 8) has been sent home with lice. Please be vigilant and watch for signs that your child may have lice, like scratching the heck out of their scalp...or something to that effect.
Do you get weak knees, do the letters on the page start to blur, and does your hand subconsciously start scratching your own head? If so, you are not alone. We all get that letter a few times a year. Immediately, the texts start flying back and forth. Who left school early? Who was seen in a hoodie and baseball camp sneaking out of the nurses' office? We are all guilty of the gossip. Then comes the moment when we thank all deities that it is not our child that has lice.
But what happens when it is our child with lice? What's the right thing to do and how should we handle it?
First and foremost – don't freak your child out! Tell them this happens to millions of kids each year and it is not a sign of being dirty – in fact – lice LOVE clean hair. Praise them for being so clean! Tell them that you will take care of it ASAP and get them back to school the next day.
Next, inform any parent that your child has been in close contact with during the past 10 days. I know – it's a hard phone call to make. However, this will keep the outbreak from spreading and hanging around for a long time. Tell your friends your child's squeaky-clean hair shaft made a nice home for few bugs but you are on top of it. Suggest they do a head check, too.
In fact, send them to our How To Videos page for a video on how to do a head check and Lice 911 for other helpful tips.
Last (but definitely not least), pour yourself a glass of wine. Sit your child in front of a good movie with some yummy snacks and break out the Fairy Tales Lice Good-Bye ® Survival Kit. It's all there for you–everything you need. Simple, easy, natural, safe–and most importantly–our kit is 100% effective at removing lice and nits.
Remember, lice are simply a nuisance. They pose no health risk. We can only pray that this is the worst thing that happens to our kids, right?

———————————
Prepare.
Order your Lice Good-Bye® Survival Kit today and hope you won't need to use it.
Prevent.
When used daily, Rosemary Repel® Shampoo, Creme Conditioner and Conditioning Spray are clinically proven to help prevent head lice with organic herbs and natural plant extracts.
Pamper.
The wine is to pamper you. But this time with your child can be positive, as well. Remember when our kids were tiny–and then they grew. It is all in our attitude. Relax. This will pass, too.
Visit LICE 911 for tips on prevention, lice identification and removal.
COUPON CODE REMINDER:
Take 10% off your next order with coupon code: LICELETTERS1
*Offer valid through 10/31/15

Our Fairy Tales complete line is available at Ulta, Bed Bath & Beyond, salons and select pharmacies and retail stores, as well as online at www.fairytaleshaircare.com.
Risa Barash, Founder & Owner