May 15, 2020
A note from our CEO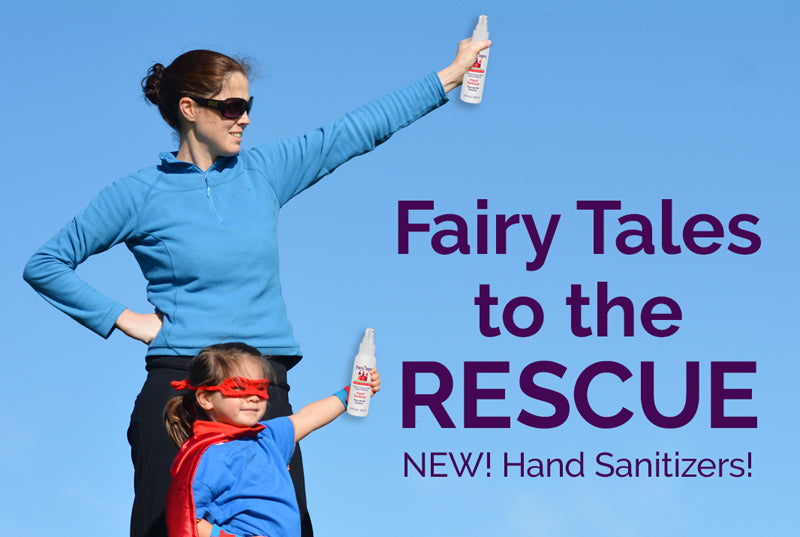 Welcome May; how I wish this was all just over. After nearly 8 weeks of quarantine, the emotional losses are starting to take their toll. Some days it's just harder to be positive as I know I must for my kids and my staff. Sleep is so disrupted as I dream of all the things I miss, all the celebrations that won't be for Jack – my high school senior. The worry about the future and what is right as we search for our new normal wakes me up almost nightly. But there's no time to wallow in self-pity and lucky for me that is just not my style. Just keep swimming has become my mantra!

Fairy Tales Hair Care and TBH Kids have been thriving during this crazy time. And it's because of our staff who has been so nimble to try new things, pivot quickly and truthfully, it's been almost liberating for us as we throw rule books out the window. It's also been extremely stressful for me as CEO lol but that's ok, I'm not afraid of a little chaos – any entrepreneur shouldn't be. Out of darkness comes the light or something to that effect.

What has not been chaotic is our desire to find a way to give back and do some good for our community. So, our COO and resident superstar Abbie secured a deal to make hand sanitizers that will be in our warehouse next week. As soon as the government allowed manufacturers to do this, Abbie jumped on it and made it happen quickly. Thank you, Abbie, you always make my dreams come true – haha!

Our marketing team – the amazing Alexis, Chris, Lisa and Erika have created a campaign called #sanitizerforschools. We will be donating a 12 pack of hand sanitizers to those who register with us to be shipped in August – just in time for back to school. In the meantime, for every sanitizer purchased, we will donate one to the Boys & Girls Clubs of New Jersey. Their COVID 19 Relief Fund helps meet the needs of kids in each NJ community by distributing meals and supplies to kids and family as well as providing childcare support for our first responders and essential staff. We are proud to do our part to ensure that children at their most vulnerable have essentials like our hand sanitizers. Well done team!

As we look forward, I know we will find a way to do more, but for now, I am satisfied knowing we have done our small part. I hope to now dream of only good things! I will also continue to hope my daughter Ava stops baking. It is not what my menopausal arse needs right now!

Teachers and childcare workers, please click here to register for #sanitizerforschools program.




Risa Barash, Founder & Owner & the entire Fairy Tales Hair Care Family