Aug 01, 2018
🎒 Back to School…Again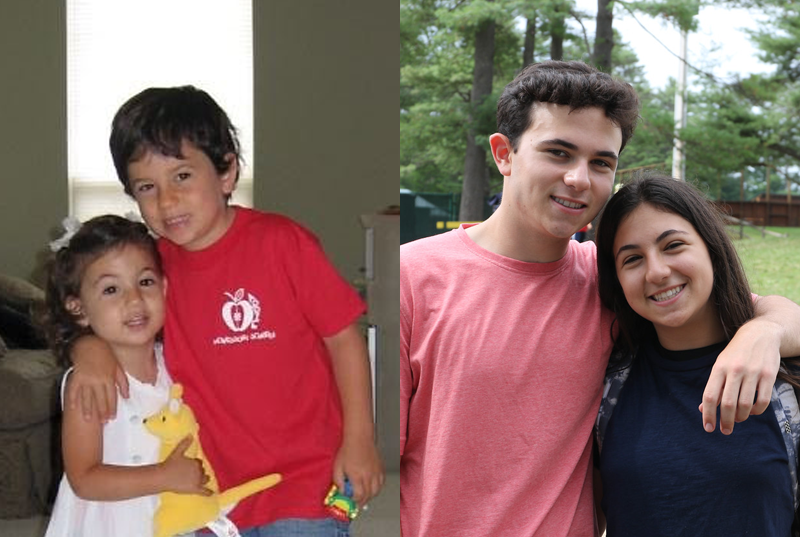 Another Back to School season is upon us and I can't believe how time is flying by. Jack will be a junior in high school and Ava is a freshman. And, my first baby, Fairy Tales Hair Care is 20 years old! I'm sure many of you don't know our business is that old. We started in 1999 when Rob and I were not even married yet. We lived and worked in a small one bedroom apartment in Hells Kitchen, NYC. I spent those early days walking up and down the streets of the city, offering Rosemary Repel to salons for free. I used to say, if it doesn't sell, call me and I'll pick it up. I'm happy to report, no one has yet to call and ask me to pick up the products. It took a long time for the concept of lice prevention hair care to catch on. We worked so hard to explain what is was, what it did and how. The Moms got it; they tried it, it worked and 20 years later here we are! Did you know we are 2nd behind Suave Kids at Target?

You know what's crazy?? I never doubted for one second that we would be successful. I knew we had a great product and that we would beat the odds. I knew that I would have to go against my instincts for instant gratification and plan for the long haul. Robert is more a slow and steady partner and without him, I'm not sure we would be here today. We are a great team at home and at work.




When I reflect over the last 20 years, I am incredibly proud of myself! I never knew what I wanted to be when I grew up. I didn't have a clue and I tried so many different things. This is the lesson I like to tell my kids and anyone else who will listen (ha) to me. Unless you have a true calling for something, experience life and see where it takes you! Our kids today are so uptight about their futures! I tell my kids constantly to relax, do their best and they will be fine. This is a big year for Jack – ACTs, SATs, college visits and he has to do a junior thesis in school. He's already driving me crazy about all the school work that hasn't even started yet. He wants to know why I'm the only Mom telling her kid to chill out, have some fun and don't worry about getting into a good college. I told him that it'll happen – statistically he will get into a college. I also promised him that I would walk up and down the East Coast offering him up with the promise to pick him up if he fails. I told him I have a pretty good track record of success with that concept!

Happy Back to School everyone – Enjoy the time as it goes so fast and don't forget to use Rosemary Repel every day!

Risa Barash, Founder & Owner & the entire Fairy Tales Hair Care Family