Oct 18, 2021
Best Shampoo for Kid's Curly Hair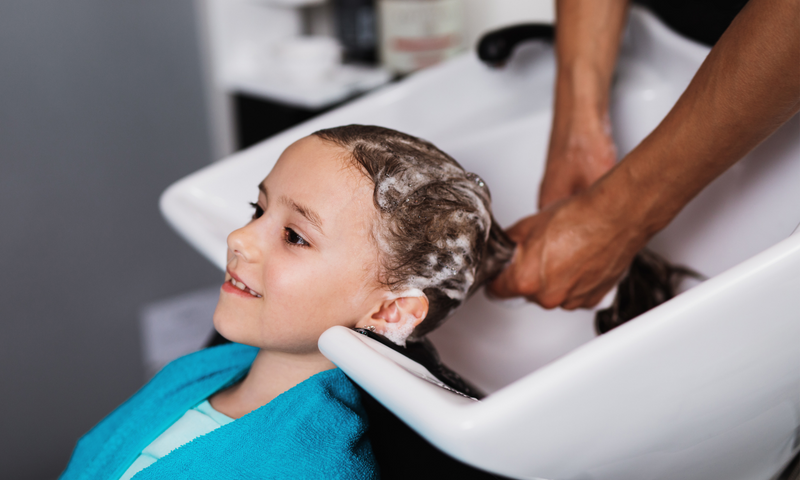 Got a little one with curly hair? The way you tame those tresses could mean the difference between ringlet curls or a frizzy mess. While the former is the goal, it's easier than you think to end up with a curly hair disaster. 
Having a hard time finding the best shampoo and conditioner for curly hair?
Factor in tear-free, curl type, and hair needs and you're sure to be even more confused. No worries, your child's curly hair journey has only just begun. Stick with us and you'll be on the fast track to giving your kid's curly hair the love it deserves.

What to Look for in a Shampoo for Curly Hair Kids

Since curly hair is more prone to becoming dry and frizzy, the first line of defense is locking in moisture. Moisture is also important for the health and strength of hair strands, helping protect from drying elements and breakage.  

Look for hydrating ingredients including natural kinds of butter (think avocado, shea, and cocoa) and oils (like coconut, sunflower, argan, and Moroccan oil). These ingredients help hydrate and retain the moisture they provide to the hair and scalp. To further lock in moisture, ingredients including aloe vera and proteins retain moisture and repair damage. 

It's just as important to choose gentle, chemical-free products that won't irritate your toddlers' eyes or skin. Look for products labeled paraben- and sulfate-free.

Ingredients to Avoid in Shampoos and Conditioners for Curly Hair Kids
Since curly hair is naturally dry to begin with, avoiding ingredients that dry out hair and suck out moisture is of top importance. Steer clear of alcohol-based products, parabens, sulfates, silicones, harsh chemicals, and fragrances. These ingredients can be irritating to the skin and eyes and tend to dry out hair further contributing to frizz and breakage.

Furthermore, read labels for toxic ingredients including formaldehyde.[1] Many hair-care products, especially keratin-based hair straightening products contain formaldehyde in excessive amounts that can unknowingly expose those who use the products (including hair stylists) to heightened exposure.[2] Choosing products that don't contain formaldehyde or chemicals that release formaldehyde is incredibly important for children.

For conditioners, look for products rich in natural moisturizing ingredients like Avocado butter. Curly hair will soak up moisture when the right products are used. Avocado butter is a natural moisturizing ingredient that nourishes and hydrates the hair and scalp.

Styling Products for Curly Hair Kids
Once you get that coiled, ringlet curl back, the last thing you want to happen is for it to fall out or become weighed down by the end of the day. It's perfectly fine to use styling products including gels, gel sprays, and crèmes, on your curly hair kids. Look for natural ingredients like quinoa, murumuru, and avocado butter that will help define and hold curls and tame/control frizz without being heavy. 

Managing curly hair is no easy task. With a well-thought-out curly hair-care routine and gentle, curl-friendly products it will get easier. Start by stocking your bathroom with Fairy Tales Hair Care Curly Q Shampoo, Conditioner, and Styling Spray Gel that will help untangle knots, define curls, and tame frizz with natural ingredients and no harsh chemicals. Order your set now! 

Risa Barash,
Founder & Owner of the entire Fairy Tales Hair Care Family
References: