May 12, 2021
A Bittersweet Send Off: Camp Edition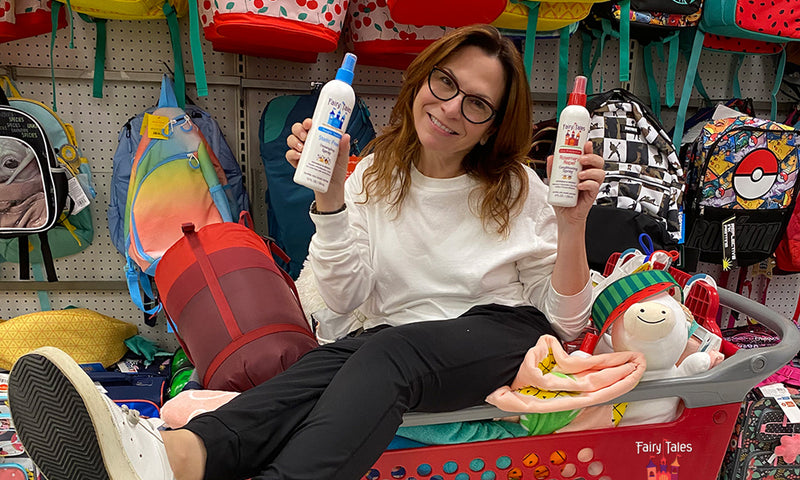 Greetings, Moms & Dads!! As the world begins to open up again and the peace of vaccines settles in, the time to get out there and enjoy life feels extra special.
As I get ready to send Ava off to her last summer at sleepaway camp, I can't help but feel just a little sad.  And not because next year I will not have my summer to myself; Jack is now home from college and taking summer classes online.  The lazy summer nights of cereal for dinner are over for me! But that's ok, I know that the time with my kids at home is winding down and I love their adult company.
Camp has always been very special to our family.  I was a camper for many years and those who read my blogs know that my camp friends are still such a big part of my life.  Ava has had the same experience and she is over the moon that camp allowed her group to come back for a second chance at their last summer.  Gosh, COVID really just messed up so many things, right??
So, as we begin the packing process one more time, I'm reminded of the days when I would send cases of Rosemary Repel products to camp. A lice outbreak in camp is absolutely the worst! The Sun & Swim line also became the favorite as the girls got a little older and spent a lot of time in the lake and pool. Cases of DEET-free Bug Bandit have always been a staple to help keep mosquitoes away. And then, as the tween years began, packs and packs of TBH Kids were sent - especially face wipes, to at least wipe off some of the daily grime of being outside all day. I feel like these girls grew up alongside of our brand and I just can't believe that they are 17 years old already.  Sniff, sniff!
I love camp shopping with my girl and I'm excited do it together one last time.  We get the biggest cart we can find at Target and we fill it up to the top.  Bathing suits, to sunscreen, to towels, to soap and toothpaste and everything in between, Target has been our place to stock up and pack for the summer.  I remember when she was small enough to fit in the cart and we would just bury her! I always loved to loiter in the Kids Hair Care aisle and talk to parents picking up Fairy Tales!  I'm sure some still talk about the crazy Fairy Tales lady who demo's her own products – unsolicited. 
So, this June, for the last time, I will make sure to send those camp packages filled with Rosemary Repel (lice can happen at any age!), Sun & Swim, Bug Bandit and lots of TBH hair, skin and body care as well.  Time has flown by but high-quality products for all kids is timeless.
Have a camp check list?  We've got you covered! Visit our site and stock up on your summer products from Fairy Tales Hair Care and TBH Kids today. We have some amazing sales going on to keep kids and adults looking and feeling great all summer long!
Risa Barash,
Founder & Owner of the entire Fairy Tales Hair Care Family