Sep 09, 2020
Celebrating the Little Wins!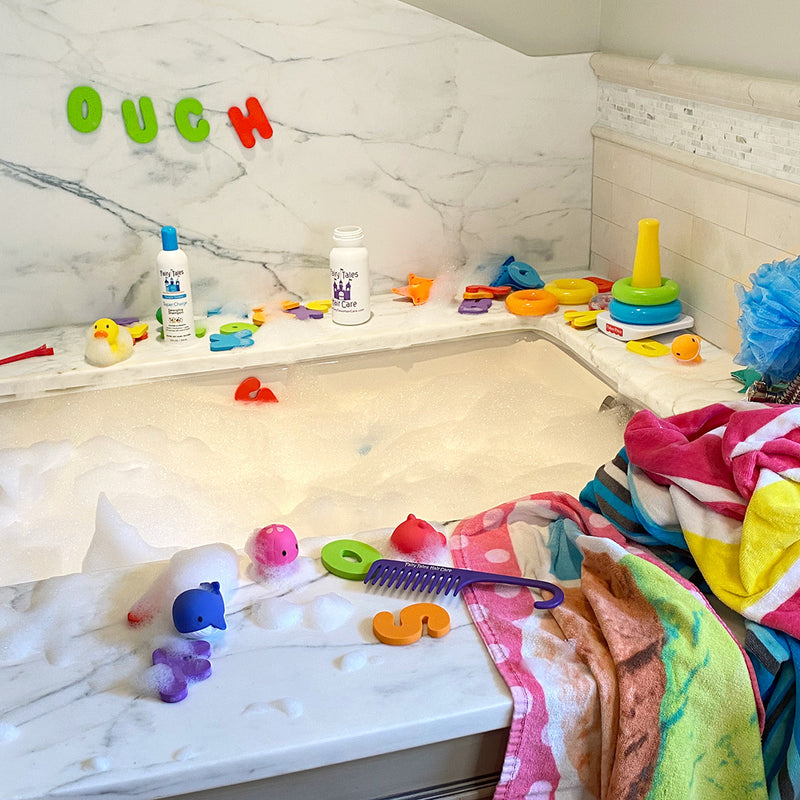 Check out the video below!
So, if you are like me, I would guess that as a parent, you too are nearing a breaking point. Each day brings a new email from school - we're in, we're out, we're hybrid. It changes constantly, and no one in charge seems comfortable making a decision and sticking to it. While I certainly don't envy today's leaders - national and local - leadership is what we need. Hard decisions need to be made, and we need to work together to find some semblance of normalcy for us and our children.
Here at Fairy Tales Hair Care, we have planned our back to school season for 20 years. We prepare everyone for the inevitable lice outbreaks as we preach lice prevention using Rosemary Repel products. This year, nothing is the same and we certainly get it! At this point, even I feel like lice is the least of our worries! Each day brings a new set of questions regarding kids going to back to school, creating learning pods, delayed openings, and online only classes. I feel lost in a sea of "what ifs" as I know all parents do as well. I want to take control of this, and it's been a hard lesson for me to come to terms with the fact that I can't. I can only do my part, so I had an idea...
When my kids were little, bath time and mornings were usually a nightmare! Fighting to get in and out of the bath, wash your hair, keep soap out of your eyes, keep water in the tub, and of course, the mack daddy of all arguments - brushing out tangled hair! I literally created Tangle Tamer hair care because my daughter Ava has a massive head of hair that was always knotted. I began to dread bath time knowing what was ahead. Even a glass of wine at the end of the day wasn't enough to shake off the exhausted, frustrated time I had with her. Then, of course I felt guilty for being angry! We really can't win sometimes right?!
So, back to me being a control freak ... here's what I can control - the one small thing I can do to make your life just a bit easier. I can make all of our hair care products available to everyone to help ease the AM or PM struggle parents face with kids and their hair. Starting today, we are reducing the prices of all our hair care products. This includes
Rosemary Repel
,
Tangle Tamer
,
Curly Q
, and
Sun & Swim
. Our website has all the new pricing ready to go. We reduced everything by at least $2.00 per bottle. Listen, I know it's not going to suddenly change the world, but if you can start or end your day without an argument or a temper tantrum from a screaming and crying child, then I know I have done just a little something to help. Evening wine should be a reward, not a necessity, right? In these crazy times, it's the little wins that will get us through.
Stay safe, be smart and be well.
Risa Barash,
Founder & Owner & the entire Fairy Tales Hair Care Family