Jul 12, 2017
Fairy Tales Gives Back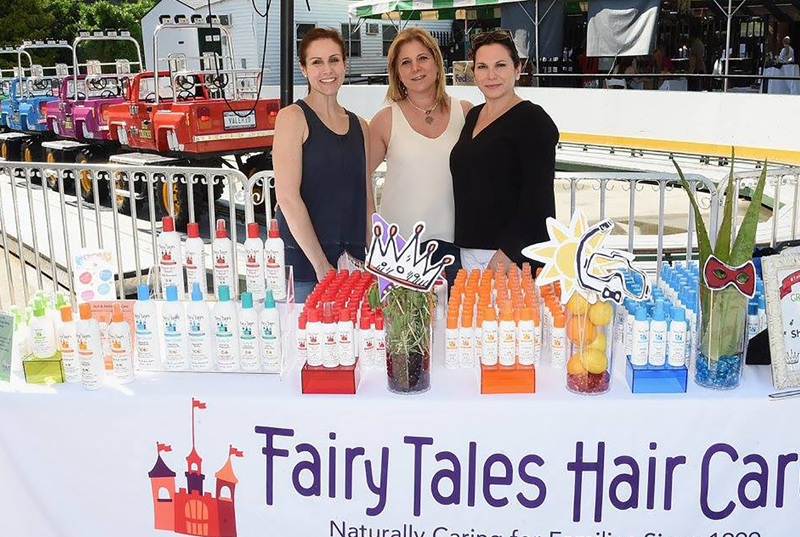 Isn't it funny how you reach a certain age and you stop thinking the world revolves around you? I'll be honest, it probably took me longer than most (see stand-up comedy career) but the more requests we receive for help here at Fairy Tales, the more I want to get out there and do something! We love finding organizations to pair with and this year we helped support Girls on the Run and the Good+ Foundation.

Girls on the Run empowers young girls throughout the year. Their mission statement is simple: "We inspire girls to be joyful, healthy and confident using a fun, experience-based curriculum which creatively integrates running." Their ideas aren't new, yet I think they are sometimes lost. GOTR teaches our girls to find their inner strength, to embrace our differences, to connect, be kind & empathetic, to stand up for themselves and encourage them to be leaders. Does it get any better than that? We supported GOTR 5Ks across the country this year and we look forward to many more.


Good+ Foundation is truly special as well. Their mission: "GOOD+ Foundation carefully selects high performing programs working with families at a critical pivot point in their journey out of poverty." These programs provide comprehensive services (counseling, job training, parenting support) over a long period of time, allowing GOOD + Foundation to provide children's gear and supplies to encourage and reward parental program enrollment and achievement in these life-changing programs. "We were so proud to sponsor the NYC/LA fundraisers for the Good+ Foundation. NYC raised over 600K! And October's LA event promises to be just as amazing.
And then, there are the quiet ones. The people who take it upon themselves to travel to impoverished countries and help one child at a time. These heroes don't get much, if any recognition but it is well deserved. So,we at Fairy Tales do what we can. We love to keep children around the world lice free. Our Lice Good-Bye® Kit & Rosemary Repel™ products have traveled to Guatemala, Honduras, Haiti, India and many more towns and villages across the globe. We love seeing the happy smiles of the children as well as the caregivers who are making a difference.
I hope to raise 2 of these heroes by teaching them to give back to those less fortunate and to arm them with the tools necessary to help make the world a better place. And if they run a race or two – well that's just a bonus!



Risa Barash, Founder & Owner & the entire Fairy Tales Hair Care Family

Our Fairy Tales complete line is available at Ulta, Bed, Bath & Beyond, salons and select pharmacies and retail stores, as well as online at www.fairytaleshaircare.com. #1 recommended by pediatricians, school nurses and moms since 1999!