Dec 10, 2018
Giving During the Holiday Season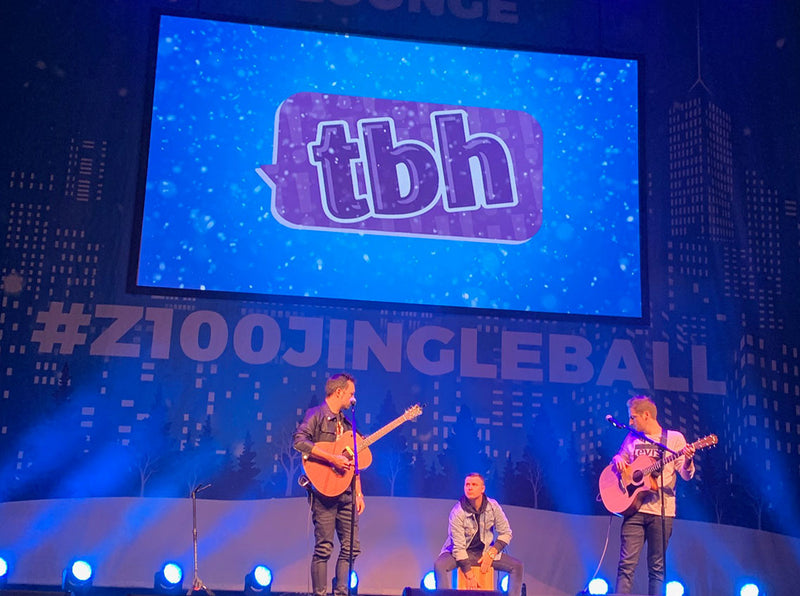 The power of giving during the holiday season or anytime for that matter is truly powerful! Here at Fairy Tales and TBH we always send gift baskets for fundraisers and charities donating thousands of bottles of products each year to shelters, low income schools, etc. Of course, we love being able to donate but we never really had an opportunity to be a part of a fun-filled giveaway up close and personal.

This past Friday, our new brand TBH Kids, sponsored the pre-concert party at NYC Z100's Jingle Ball concert. We met thousands of amazing people and had tickets to giveaway for meet and greet photo ops with some of the newest up and coming bands. I can't lie, I had no idea who any of them were but apparently a band called Pretty Much is pretty hot with the kids these days (yes, I felt old – but I'm betting most of you don't know who they are either!). There was a young woman wearing a Pretty Much sweatshirt who kept coming up to our booth and asking if we had chosen a winner yet. When it came time to pick a name out of a hat, she was standing next to me. I didn't have the heart to pick a ticket. I reached into my bag and handed Jackie the tickets. The look on her face was so priceless and the tears were just beyond! Is there anything cuter than a teeny bopper crushing on a boy band???? Hello, 1990s! It was such a fun moment and it made me realize that I need to be part of these moments more often!

After Jackie met the band, she came back and hugged us all again with tears running down her face as she told us this was the best day of her life. Can you remember back to when something so simple brought you such joy? It was exhilarating, and we are going to make sure we do more fun things like this in the future.




I'm sure we all have moments we can recall from our childhood that brought us to tears – what are some of yours? Have you gifted something to someone that brought them tears of joy? Send us your moments and we'll post on Facebook and Instagram in the hopes it will inspire someone else to do the same. We are going to be making a habit of this in 2019!!


Happy Holidays from all of us at Fairy Tales Hair Care & TBH Kids!
Xx Team Fairy Tales

Risa Barash, Founder & Owner & the entire Fairy Tales Hair Care Family