Jan 04, 2018
Happy New Year!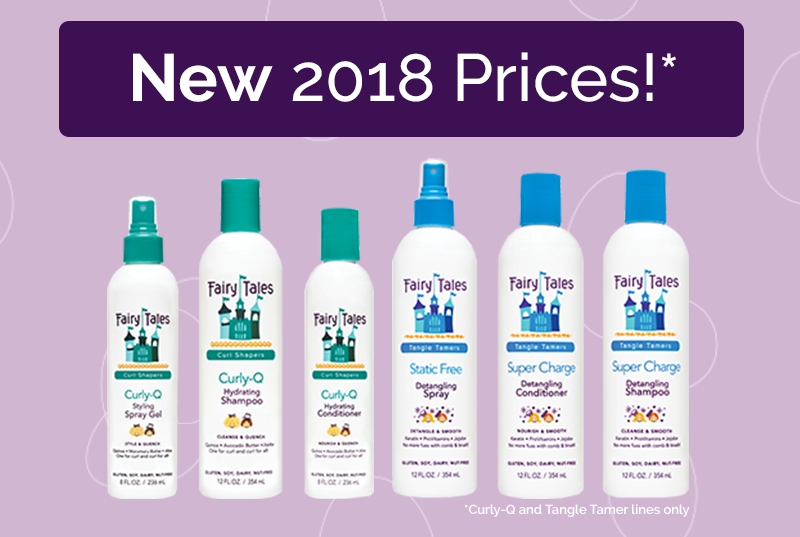 I can't believe its 2018 already. I remember New Year's Eve 1999 wondering what was going to happen when the clock struck midnight. I also remember thinking, holy crap I'm getting married in 2000 - what is going to happen with that?? Turned out, both things were totally fine and the anticipation was way more stressful. Yes, the band was late and the chuppah blew off in the wind but it all worked out just fine.

New Stores
It's been an amazing year here at Fairy Tales Hair Care. We had crazy growth this year, and we have you, our amazing customers to thank. We are so excited to share some of the awesome things happening in 2018. For starters, our distribution has expanded exponentially. As a small brand, we have found that we need to be everywhere parents shop. Our products will now be available in your favorite retailers, supermarkets, pharmacies and of course, thousands of salons across the country. As we have grown, the demand has increased and we are proud of our ability to service each avenue we sell in with great marketing, special sales and exclusive salon-only sizes of your favorite Fairy Tales products. Browse the aisles of your favorite store, ask a sales person for your fave Fairy Tales products and follow us on social media sites for updates.

New Low Prices

2018 is also the year we are going to drop prices! Yes – I meant to write that! Here's what Rob and I think. We are growing like crazy and our other lines of product - Tangle Tamer™ & Curly Q™ are seeing double digit growth and so our costs are better. Now, I could have kept that increase to myself and bought lots of shoes, but I'm older now and I can't really wear fancy shoes anyway. So, we are passing that savings along to you, our loyal customers. Now, when you purchase Tangle Tamer™ & Curly Q™ online at the Fairy Tales website, the price of those shampoos, conditioners and sprays will be $9.95.

Coming Soon
We have a lot of new products coming, too! We have baby care and so much more in development. Please stay tuned and check your emails. This spring, we will be announcing something that is, as the kids say, EPIC! TBH, we are beyond excited!

The Fairy Tales Hair Care Family and I wish you a happy, healthy and joyful 2018.



Risa Barash, Founder & Owner & the entire Fairy Tales Hair Care Family