Apr 14, 2021
Hello April!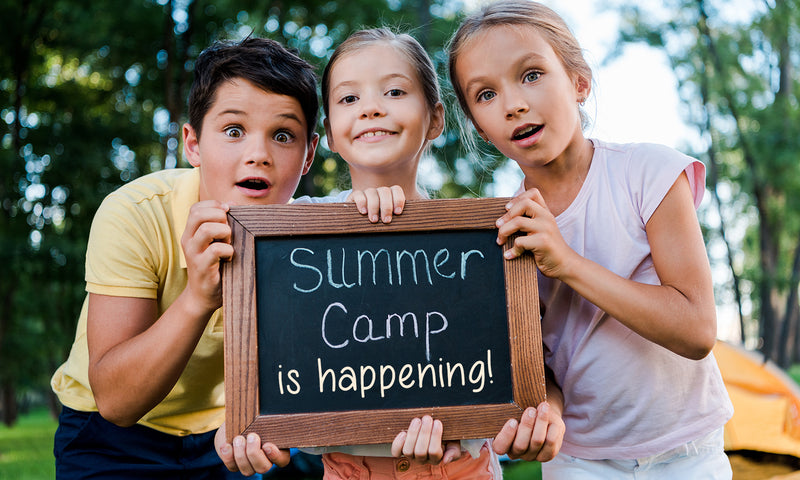 As the weather warms up and we can feel the sun on our faces, I can't help but feel a sense of relief that this is almost over.  I know cases are still on the rise in some states, but it just feels different as more and more of us get vaccinated.  I've received both of mine and I am ready to go! First stop, Florida to see my parents.  I can't believe it's been a year since I've seen them – it feels like an eternity.  My Dad is turning 80 on April 17th and the whole family will gather to celebrate the legend, the man Kenny B! I'm literally afraid I'm going to end up as a meme when I cry like a baby when I see my parents again. I absolutely love watching those grandparents' reunion videos on Instagram and TikTok.  They are just the cutest things. However, I don't want to be in one as I am an ugly crier.
Great news for our kids: Summer Camps Are Opening! Ava is so incredibly excited that her group gets a do over and will spend their last summer together at beautiful Camp Echo Lake. I am actually looking forward to the mounds of paperwork and packing! As Risa's Rants followers, you know my camp friends are the dearest people to me and my summers with them are the most favorite memories of my childhood.

With camp opening, I think it's safe to say that our kids will be going back to school in August/September. Teachers, thank you – what more is there to say to you all? I can't even imagine having to wrangle kids in a classroom let alone on Zoom!  I do admit to watching the teachers on TikTok – there is nothing funnier than listening to them talk about the little ones and the funny things they say! I miss those days with my kids, but I'm also enjoying "adult" time with them as well. Funny how I used to dread them growing up but it's really not so bad – promise.
To all of our little campers out there, get ready for the summer of fun! We hope everyone, not only stays safe and has a blast, but remember your Fairy Tales! Our Sun & Swim™ CoCo Cabana™ Leave-in Conditioning Spray uses coconut and banana leaf extract to protect and condition the hair before and after a day at the beach or pool. Sun & Swim™ Lifeguard™ Clarifying Shampoo uses citrus fruit extracts to gently remove chlorine green, sea salts and minerals while Sun & Swim™ Lemon-Aid™ Conditioner replenishes moisture with aloe, jojoba and vitamins E and B. And who doesn't need a natural, pesticide free bug repellent? Bug Bandit™ DEET-Free Bug Spray uses soybean oil, citronella, cedar bark and lots of fabulous ingredients that help keep away mosquitoes, no see-ums and other little annoying biting insects.
So, get out there and enjoy life – responsibly of course 😊
Risa Barash,
Founder & Owner of the entire Fairy Tales Hair Care Family