Apr 04, 2018
Hibernating Can Be Productive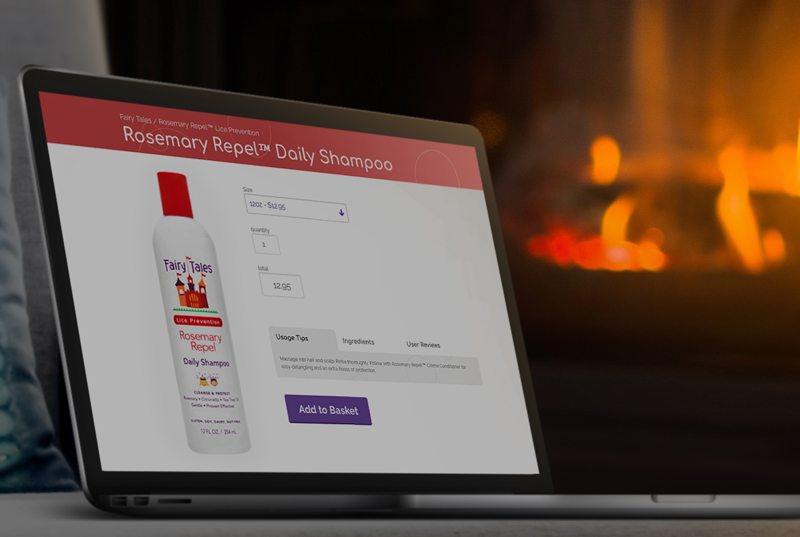 Ah Spring – I hope you will show up eventually. I am a winter hibernator and I need to see the light soon! There is nothing I like more than being home lounging in front of the fire in sweats with a good book, Netflix and my work laptop. I get a lot of work done when I'm home – I promise!

For instance, this winter we put the finishing touches on our new kids' line that is coming out in June. TBH, our new products for the next generation of Fairy Tales kids are soooo good!!! Our line uses natural, gentle and efficacious ingredients to help our kids learn good habits as their bodies start to mature. We can't wait to share more details with you soon. Anybody want to guess what we have lined up??? I also finally found I fragrance I liked for our baby line launching in September. Who needs another lavender scented shampoo, right??




Here is a short list of some of the things I did this winter in front of the fireplace:
• Amazon Pay. Have you tried it?? It does make online shopping so easy – sorry/not sorry! Send us some feedback on this and any suggestion you have as we are always looking for ways to improve the Fairy Tales website.
• Rewards Program. You always earn "gems" and can spend your points anytime. We also do "Rewards Customer" only sales and giveaways so sign up.
• Reduced Shipping Costs. Free shipping is now $24.95. We're working on some additional shipping changes for 2018 that will bring down that cost even more.
This next thing did not happen while lounging; it was a lot of travel and a lot of talking! You can now find Fairy Tales in over 5,000 more stores across the US.
Our Store Locator page is updated to show all the new stores that you can now find Rosemary Repel® in like all Walmart's & Albertsons/Safeway
. Pretty cool, right??
We had such tremendous growth this year and we want to thank you, our loyal customers. It's been nearly 20 years since Rob and I created our little company and we couldn't have done it without our "fans." One thing I have learned is that there really is no such thing as an overnight success – just hard work, dedication and a lot of planning in front of the fireplace.
Happy Spring!!!



Risa Barash, Founder & Owner & the entire Fairy Tales Hair Care Family