Nov 01, 2018
Home for the Holidays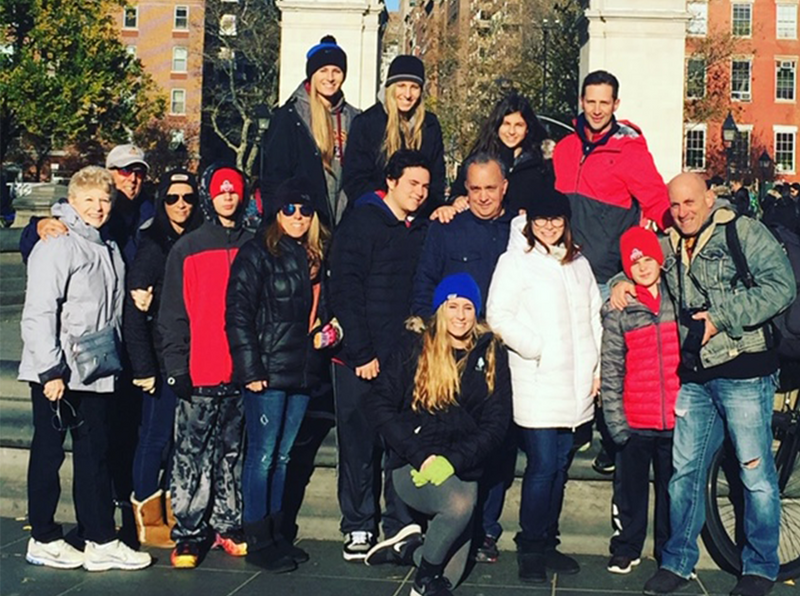 Are you a lover or a hater of Thanksgiving?? You can be honest, for most Moms, this holiday is a ton of work! Add to that the relatives that come and visit, or in my case come and stay for a week, lets be honest, Thanksgiving is stressful!

I am blessed with a wonderful family and, what makes them even more special is they all live a plane ride away! I'm kidding of course. It's really stinks that my parents, brother and sister and my nieces and nephews are so far away.

We always do Thanksgiving and the siblings alternate states each year. I don't think they'll be mad when I say the kids love coming to NJ the most because we live right outside of NYC and they love to go into the city. Since they've been little I always try and plan a great city day for the family. There are 15 of us, so when they were little I would rent a party bus, find something fun to do and touristy places to visit and then we'd find a big, boisterous restaurant where 7 kids can be loud, and 8 adults can be louder.




One year, we went to watch the Macy's Day Parade balloons being inflated on Central Park West. Now, when I was younger and living in the city this wasn't that big of a deal but flash forward 20 years and it apparently became the place to be for tens of thousands of people. Try and keep 15 together with 7 littles and I still shudder at the fear of being herded around the barricaded streets grabbing onto my kids hands while scouting for a non-existent exit. I never really understood claustrophobia until that moment.

This is my year again and I've spent months looking around for fun events. Now that all 7 kids are teenagers, they just want to wander around the city without the adults and meet us for dinner in Chinatown. They don't know yet, but we're having a family bowling tournament at Chelsea Piers, then I'll take them to dinner.



The crazy 7 as we call them are the most incredible kids. They don't see each other that often, but keep in touch via social media (finally, a good reason for Snapchat!). Watching them together makes my parents and my siblings so incredibly happy. I have enough space for them to share a couple bedrooms, but they insist on dragging cots, mattresses and sleeping bags into one room so they can all stay together! All we hear is laughter, the occasional thud and then we see them when they are hungry. Thankfully, that is quite often.

So, home for the holidays is my favorite time of year. I love nothing more than having my clan together, watching them make memories and reinforcing the bond they share.

Happy Thanksgiving!
Xx Team Fairy Tales

Risa Barash, Founder & Owner & the entire Fairy Tales Hair Care Family