Dec 20, 2020
How to Help Kids Dry Hair in Winter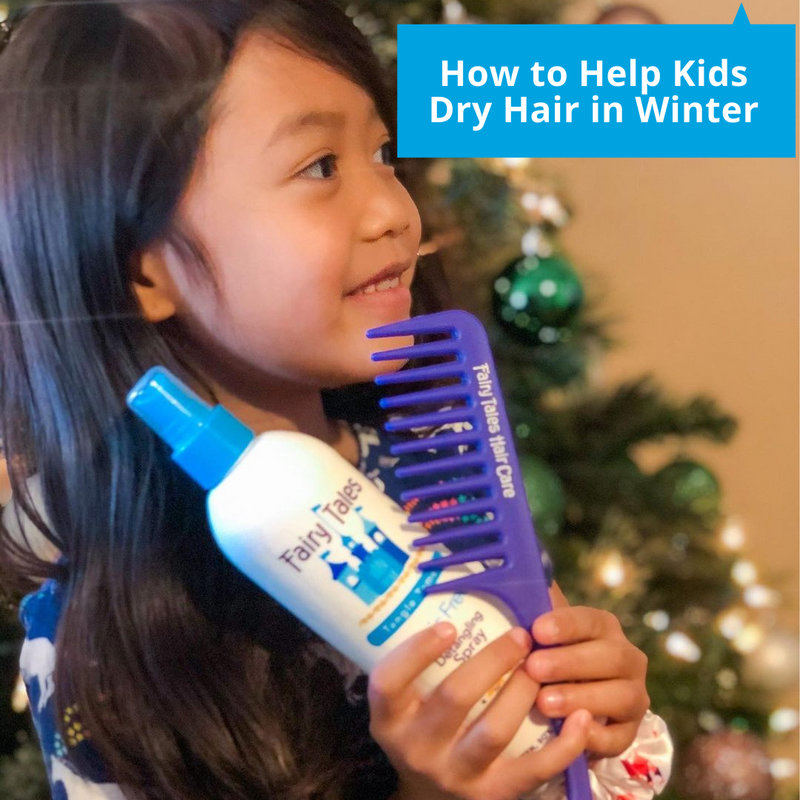 Winter dry hair can be hard to manage and can lead to breakage, so learning how to take care of dry hair is important for kids of all ages.
Winter weather can be harsh on kids' natural hair as dry air makes it difficult to retain moisture which can lead to breakage and split ends. Cold, dry conditions can also cause scalp dryness, dandruff and static hair. Tangles are most common during the winter and can lead to knotty, brittle hair and of course, lots of tears!
Tips to Help Keep Hair Healthy During Winter
1. Use a
kids shampoo
and
conditioner
with natural ingredients that moisturize and condition the hair shaft from within. Great examples to look for:
-Panthenol (Vitamin B)
-Keratin
-Vitamin E
2. Avoid these chemicals that can dry out hair:
- SLES (Sodium Laurel Sulfate)
- Ammonium Lauryl Sulfate
- Diethanolamine & Triethanolamine
-Polyethelyne Glycol
3. Don't Wash Hair Every day!
Washing your child's natural hair too frequently strips away natural oils leaving hair dry and dehydrated. This can cause dandruff and a dry, itchy scalp. Fairy Tales Hair Care recommends washing one or twice per week, especially for our curly hair kids.
4. Use A Moisturizing Spray-in Conditioner
Winter hair needs an extra boost of moisture so keep a
detangling, static free spray
handy to help condition and keep tangles away. Ingredients such as aloe, jojoba, keratin, vitamins and minerals will help keep all hair types soft and silky all winter long. Perfect for all hair types:
the Fairy Tales Tangle Tamer line of products
!
The Fairy Tales Hair Care's
Tangle Tamer
collection comes with a
detangling shampoo
,
conditioner
, and
detangling spray
to help control static hair, while hydrating and protecting hair against the harsh winter elements. Loaded with natural ingredients such as natural keratin, panthenol, vitamin E and a blend of provitamins to keep your child's hair soft, silky, and manageable all winter long!
Stay safe, be smart and be well.
Risa Barash,
Founder & Owner & the entire Fairy Tales Hair Care Family