Jun 09, 2020
How to Keep Bugs Away from Kids in the Summer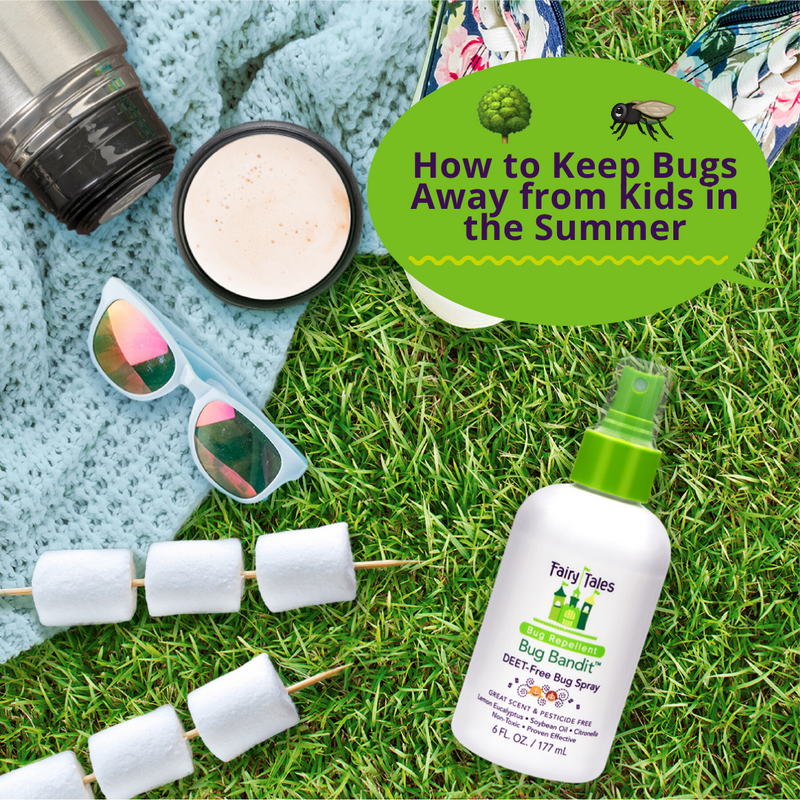 Summer is always a favorite season even with those pesky bugs and mosquitoes. It is important to keep these nasty little buggers away, not only because of how annoying they are, but because they can be carriers for some serious diseases. There are many irritating ingredients in commercial bug spray, so we've done our research and found 4 natural alternatives you can use to keep you and your kids safe from bugs all summer long.
1. Lemon Eucalyptus Oil
Lemon eucalyptus oil, extracted from eucalyptus citriodora trees, is used as a natural insect repellant and can protect against bites that can lead to diseases, such as Zika, dengue, and chikungunya. The oil makes it harder for mosquitoes and other insects to pick up on your skin odor due to a compound called para-menthane-3,8-diol, or PMD. This oil is used as an alternative to DEET, the active ingredient found in most popular insect repellents. While an excellent bug repellent, DEET can also lead to irritation of the eyes and skin. Therefore, we love lemon eucalyptus oil for insect repellent.
2. Soybean Oil
Using soybean oil for insect repellent helps keep mosquitoes away for up to three and a half hours and is gentle and safe enough to use on infants and children. It is rich in vitamin E, which helps promote healthy skin and fight inflammation. Soybean oil also helps the skin retain moisture.
3. Cedar Bark
Cedar bark contains natural oils and chemicals that deter bugs. Cedar oil gets its insecticidal properties from thujone which repels, inhibits, or kills pests such as flying insects, cockroaches, termites, and ants. You can use cedar bark for insect repellent when looking for a non-toxic option.
4. Peppermint Oil
Peppermint oil is a diverse option for repelling insects. It can be diluted and applied topically with a DIY bug spray (be sure to do a patch test on your skin) or it can be diffused in any room of your choice – great for a screened-in patio or deck. While some of us may enjoy the smell, bugs such as mosquitoes hate it. It is also great for other pest defense as It has been shown to deter spiders and even mice.
Having trouble with Bad Bugs?
It's hard to believe it is already time to start stocking up on summertime essentials. If you are looking for a natural bug spray, check out our
Bug Bandit™ DEET-Free Bug Spray
, part of our
Bad Bugs
collection. It is a non-toxic and pesticide free blend of lemon eucalyptus oil, soybean oil, cedar bark, citronella, peppermint, and rosemary. It leaves skin feeling soft and never sticky. Safe for kids, adults and pets and a must-have for camp and any outdoor summer activities.
Rest easy with the Fairy Tales Hair Care
Sleep-Tite ™ Bed Bug Spray
. Our spray uses natural ingredients such as sodium, yeast enzymes, and water that have been shown to help kill bed bugs and their eggs by breaking down the skeletal system of the bug. It's great to use in apartments, college dorms, and movie theaters. Perfect for road trips and air travel (it's small enough to fit into your carry on) to spray on airplane seats, hotel beds, and is safe to use on luggage.
Stay safe, be smart and be well.
Risa Barash,
Founder & Owner & the entire Fairy Tales Hair Care Family