Jul 09, 2020
Keeping Lice Away After Quarantine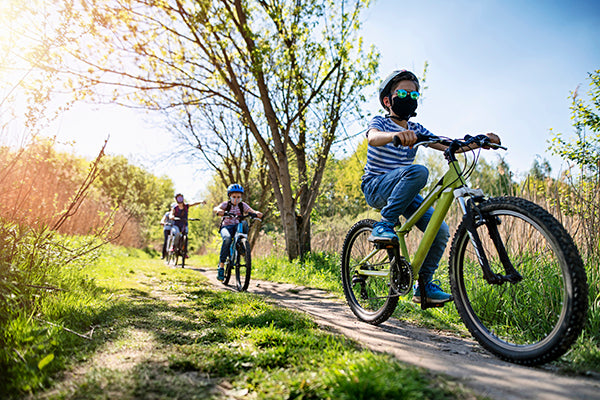 And we're back – well, sort of anyway! Playgrounds, camps and parks are opening up all across the country and you know what that means…..lice are back as well. I know, I feel your eye rolls from here. It's like, how much more can us parents take, right? I truly understand that head lice are just not what any of us need right now, so let's talk lice prevention and cross one plague off our list!

One of the hardest parts for all of us during quarantine has been the lack of human contact. And now that our kids are getting together again, the hugs will be long, strong and spontaneous. I had an outdoor dinner finally with girlfriends and found myself petting my friend's arm during dinner – lol! Now, tell a 5-year-old girl not to hug her bestie – not going to happen! And guess what, we all know that head-to-head contact is exactly how lice spreads.





Here are some lice facts and prevention tips to remember as we venture out together again.

1. Never share hats, helmets, headbands, towels, washcloths, nap mats, costumes, hair ties, combs and brushes. Lice will attach to the hair shaft immediately as they are looking for the warmth of the scalp to nest in and lay their eggs.
2. Keep hair up in a ponytail or even better, a braid or bun. The less hair flying around, the less chance a louse will have to attach.
3. Do a weekly head check. Check the hot spots: behind ears, back of neck and part lines.
4. Lice can survive under water for a few hours. Realistically, they most likely won't spread underwater, but chlorine will not kill them.
5. If your child is going to daycare or camp, please keep their backpacks separate from others or put it in a trash bag and change daily. Lice can live off the head for 24-36 hours.
6. Use daily lice prevention. Rosemary Repel has been shown to be 96% effective in preventing head lice. Together, the Rosemary Repel Shampoo and Rosemary Repel Conditioning Spray are the powerhouse duo to help prevent head lice. Created in 1999, we created lice prevention products using ingredients such as rosemary, tea tree, citronella, peppermint and lavender oils to smell great to us and bad to lice!



Want more Lice 911? Our website contains information on lice prevention, what to do when you have lice and head check information. Email us with questions or give us a call! Our customer service team is available M-F 9-5 EST. customerservice@fairytaleshaircare.com

Be safe, be happy and stay lice free!




Risa Barash, Founder & Owner & the entire Fairy Tales Hair Care Family