Nov 25, 2020
Lice Prevention During Thanksgiving 2020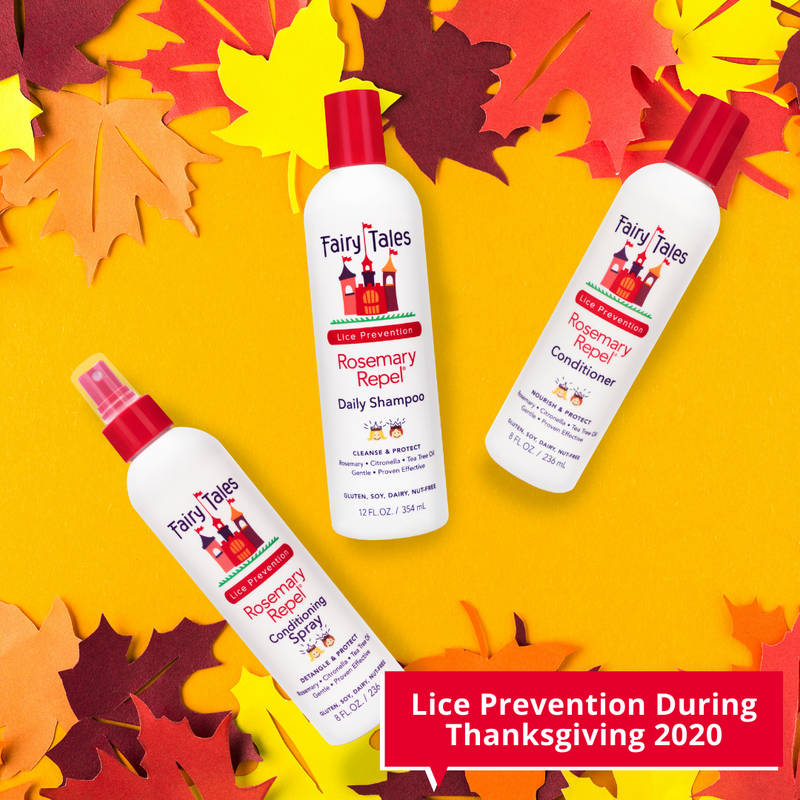 2020 has been a year full of questions, and with Thanksgiving around the corner, parents aren't sure what to do anymore. Thanksgiving should've been about family and spending time with your loved ones, but with COVID on the rise, health concerns for family gatherings have been a major topic of discussion. Some parents have decided to celebrate with intermediate family members, others are trying zoom Thanksgiving, but there are families that are willing to get together and allow their children to play with cousins or friends.
For parents that are considering a get together,
the CDC released guidelines
on how you can stay safe during Thanksgiving. But with children playing together and possibly hugging one another, COVID isn't parents' only concern. Children are still at risk of getting infected with head lice, so getting ahead with natural lice prevention will help stop the spread of lice before they can latch onto your child's hair.
Why Lice Prevention Matters for Thanksgiving
Lice prevention
is essential if there are a group of children getting together. Usually when kids see each other, they want to hug, play closely, and sometimes share winter hats – perfect ways for head lice to transfer from one head to another, causing the lice to lay eggs. Head lice don't care what time of the year it is – whether it's summertime or winter – all they want is a warm head to feed on and lay their eggs. They'll gladly infest a new host if they can get the chance too, so make sure your lice prevention steps aren't being ignored!
Natural Lice Prevention: Steps You Can Take to Repel Lice
Here is a quick checklist of products you'd need for natural lice prevention:
1.
Kids lice shampoo
2.
Kids conditioner
to pair with the shampoo
3.
Lice repellent spray for hair
Optional:
lice treatment for kids
– in case their heads get infested
Parents, do your child a favor and make sure you do the following before attending the Thanksgiving dinner:
1. Wash their hair with a kids lice shampoo – make sure it's a kids brand, so it's gentle enough for their scalps. A lice preventing shampoo will help deter head lice from latching into your child's hair.
2. Follow up shampoo with a hydrating conditioner that contains the same natural ingredients that repels lice
3. Spray your child's hair using a
lice spray
, like a kids conditioning spray for added protection
Fairy Tales Hair Care offers a natural lice prevention collection called
Rosemary Repel
, which comes with a
kids shampoo
,
conditioner
,
conditioning spray
,
kids hair spray
, and a
styling gel
. Rosemary Repel contains a blend of natural ingredients, like rosemary, citronella, tea tree, and geranium oils, clinically proven to help prevent lice effectively.
Stay safe, be smart and be well.
Risa Barash,
Founder & Owner & the entire Fairy Tales Hair Care Family