Mar 06, 2019
March madness. Welcome spring 🌼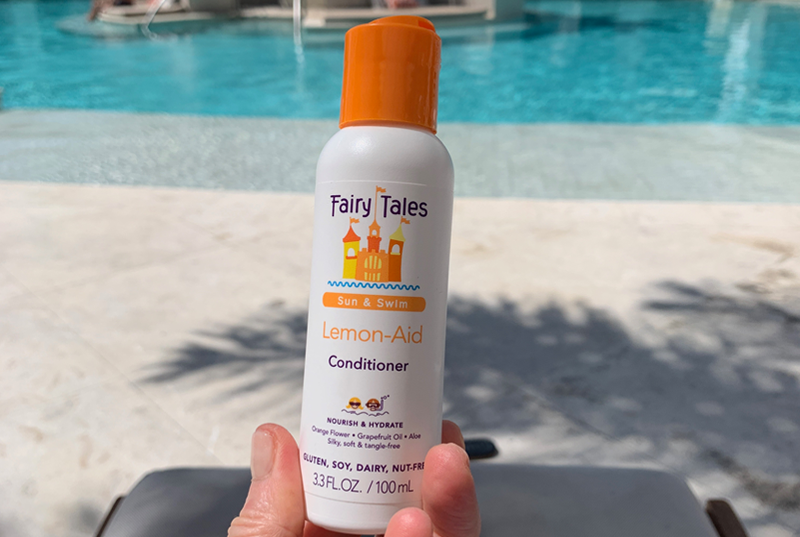 Happy March! I'm hoping by the time this is published the snow here in NJ will be melted and there is just a little bit of green somewhere in my backyard. I love March and not just because my delicious daughter will be 15 on March 27, though that is reason enough. I love March because it means Spring is on its way!

Let's face it, we are all just a little nicer when it's not freezing, snowing and generally gray outside for Days! I love watching the trees, flowers and grass start to grow and bloom. Here at Fairy Tales we always get lots of calls from parents who are going away on Spring Break. We answer many questions about our Sun and Swim products. Usually from Moms wanting to know if it's color safe-YES, it is! These are some of my fav products we make for many reasons. Did you know a good clarifying shampoo removes product build up and helps keep hair and scalp healthy? I use Lifeguard Shampoo once a week all year long. And that Lemon Aid Conditioner is amazing! It's the perfect complement to the shampoo as it replenishes moisture and deep conditions. Of course, we use natural ingredients to do all this. Lemon, orange and grapefruit extracts removes chlorine, sea salts and minerals. Aloe, jojoba and vitamin b are in the conditioner. These really are some of my favs!!

Our family will be in California for a week for our spring break. My darling son wants to see colleges 3,000 miles from me. Now, what does that say about me as a parent??? Please don't answer that. I like to think I have given him plenty of self-confidence to think he can actually function that far from me! Truth is, he can and I'm so proud of him but if anyone from UCLA is reading this, please make sure his application gets "lost". We plan on spending some good quality time at the beach together for just a few days after a few campus tours. I can't wait to just be together as a family and not talking about college or high school drama!! I wonder how long that will last??

And of course, I'll be packing my Sun & Swim products!

What are your plans for Spring Break? Share a pic with us and have fun!!




Risa Barash, Founder & Owner & the entire Fairy Tales Hair Care Family