Oct 18, 2021
Natural Hair Care Products for Curly Hair Toddlers and Kids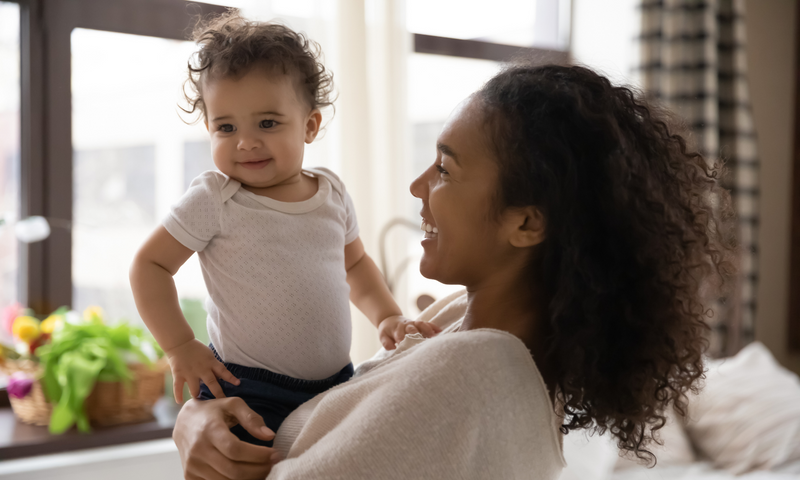 Curly hair is like a valuable gemstone. Care for it improperly and use the wrong products and it'll end up dull and flat. On the flip side, if you nurture your most prized gemstones, including your kids' curly hair, with natural products that don't contain harsh ingredients, their vibrancy will shine through. No, this isn't a riddle. But if you have toddlers and kids with curly hair then you know. Curly hair toddlers and kids have this gem on top of their heads (aka curly locks), and it's all we can do to not obsess over how to care for it properly to not mess the ringlets up. Ensure you're using the best products on your curly hair toddlers and kids with this guide.
Natural Shampoo and Conditioner Ingredients for Curly Hair Toddlers and Kids – What They Are and What They Do
Curly hair is naturally dry and more brittle than straight hair. Retaining moisture and hydration is vital to the health of your child's curly hair. And if your kids' hair is healthy, the curls will look better too. Natural shampoos and conditioners not only provide the moisture and nutrients curly hair needs, they're also less likely to contain toxic ingredients that can irritate the skin and eyes (including sulfates and parabens). 

Focus on these ingredients when choosing products for your curly hair toddlers and kids:
Quinoa – Humectants are moisturizers found in lotions, shampoos, and other beauty products. Quinoa contains natural humectants that attract moisture from the air providing moisture for the scalp and strands. It's also great at reducing frizz and nurturing curls.
Avocado and Shea Butters – Both avocado and shea butter are natural conditioners that nourish the hair and hydrate the scalp.
Aloe Vera – Aloe vera contains vitamins A, C, and E, all of which play an important role in cell turnover, contributing to the health and strength of hair. Aloe vera keeps hair healthy and shiny.

 

Murumuru Butter – Fatty acids in Murumuru butter penetrate the hair shaft infusing it with moisture resulting in softer, smoother, shinier hair.
Jojoba – Jojoba oil moisturizes and strengthens hair preventing dryness, split-ends, and hair breakage.
Finding natural products made for curly hair toddlers and kids in the hair-care aisle is no easy task. We've made your life a little easier with this list of natural ingredients to look for. Fairy Tales Hair Care Curly Q Collection was designed specifically for toddlers and kids with curly hair. The shampoo, conditioner, and styling spray gel contain no toxic or harsh ingredients and only natural ones that hydrate and nourish curly hair. Order yours today. 
Risa Barash,
Founder & Owner of the entire Fairy Tales Hair Care Family