Mar 22, 2023
Parents Ask, We Answer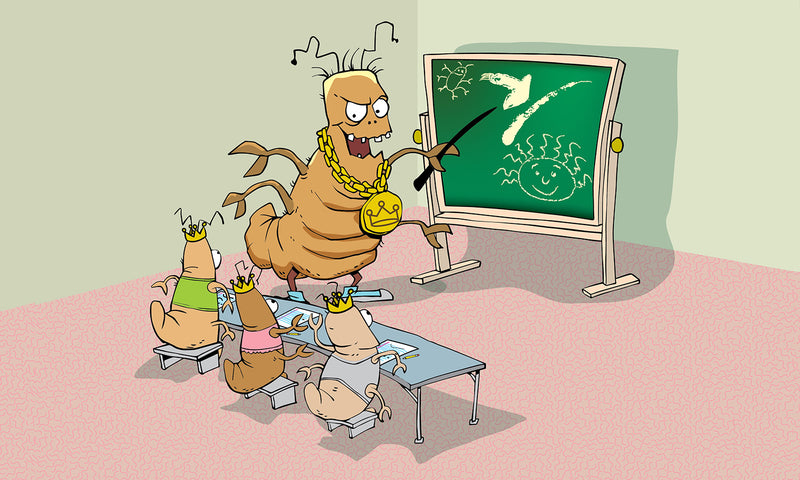 Top Amazon Questions Answered
My daughter does not have curly hair, but she does have thick, wavy hair. Would Curly-Q be a good product for her?




Give it a shot! Curly-Q products help keep hair from frizzing & getting tangled. It makes hair shiny and doesn't weigh it down. Plus, it smells great!

 

Are your products tearless?


For a formula to be "tear-free" a chemical that numbs the eye is added. At Fairy Tales Hair Care our commitment to clean, gentle ingredients is important to us and our customers. Therefore, we choose not to use this chemical. We have always found a damp wash cloth over the eyes during rinsing to be super helpful in avoiding getting product in the eye.
Do your products have any silicone in it?
No, our products are silicone free.
Do the bottles come with pump dispensers?
We offer pump dispenser options for our 8, 12 and 32oz size products.

What's in Rosemary Repel that lice don't like?




The scents of Rosemary, Tea Tree, Citronella, Lavender and Cinnamon!

Does the shampoo lather well?
Yes. A good shampoo cleans by dissolving things that can't be dissolved in just water. Our rich lather helps the cleansing agents spread easily across your scalp for a thorough cleanse.

Is Fairy Tales good for color treated hair?


Yes, Fairy Tales products are color safe for Mom too!
Is Fairy Tales shampoo cruelty-free? Not tested on animals?
We are cruelty free and not tested on animals.

Can I use this for a 4 month old?


Our products are tested for ages 2 and up!
Where is this made?
Proudly manufactured in the USA with

global 

ingredients.