Sep 05, 2019
Rosemary Repel is #️1 on Amazon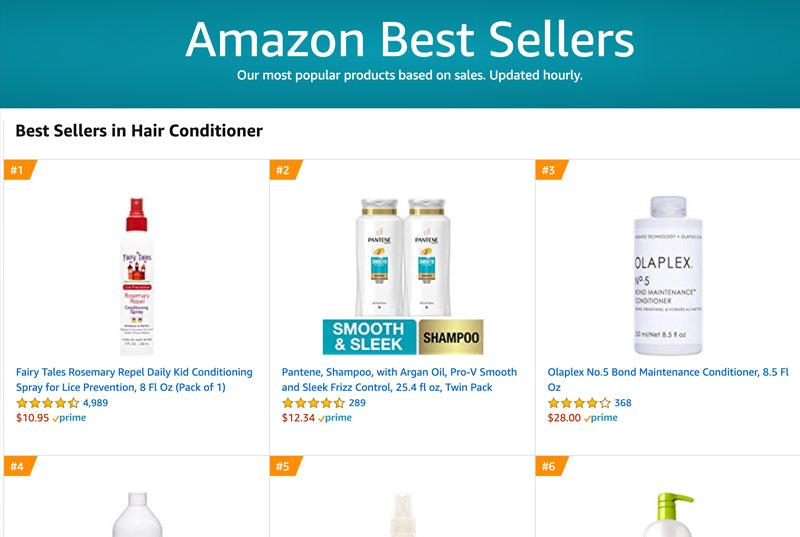 Back to School is here and I can't believe how the summer has flown by. As those who read my blogs know, I love FALL! I love everything about a good sweater and a pair of boots! I am really excited this season as I've been proactive and buying sweaters online for a couple of weeks already – ha ha.

We have a lot of great things happening here this time of year. Our Lice Alert map is seriously lit up – outbreaks have started in many zip code areas already so please be prepared. We have revamped the map so you can see more clearly where the outbreaks are and you can also anonymously report an outbreak in your zip code as well. I recommend checking back frequently. Follow us on Facebook and Instagram too as we will be posting there as well.

We are #1! We have officially hit the #1 spot on Amazon for Hair Conditioners. Out of all the conditioners on the site, Rosemary Repel Leave-in Conditioning Spray is the top seller – how cool is that? Our products can be found almost anywhere you shop these days – salons, pharmacies, supermarkets, grocery chains and of course big box stores. Visit our site to see the complete list. We do know that Target, Walmart and CVS have stocked up and should be fully stocked for the next couple of months. It's always a hard sell to try and explain that this time of year is like Christmas for us and we are selling the nicest ornaments ever! However, I think our retailers have come around. If not, find the store manager and politely tell them they are crazy to be out of Fairy Tales at this time of year! Thank you.

Join the Fairy Tales Rewards program this season for great specials including sales on all our liter sizes. We love rewarding our members with great freebies, specials and fun giveaway items, too.

Have a great Back to School to all our kids and parents – stay safe, study hard and use Rosemary Repel every day.

Risa Barash, Founder & Owner & the entire Fairy Tales Hair Care Family