Feb 19, 2021
Hair Butters for Curly Kids - Here's What You Need to Know!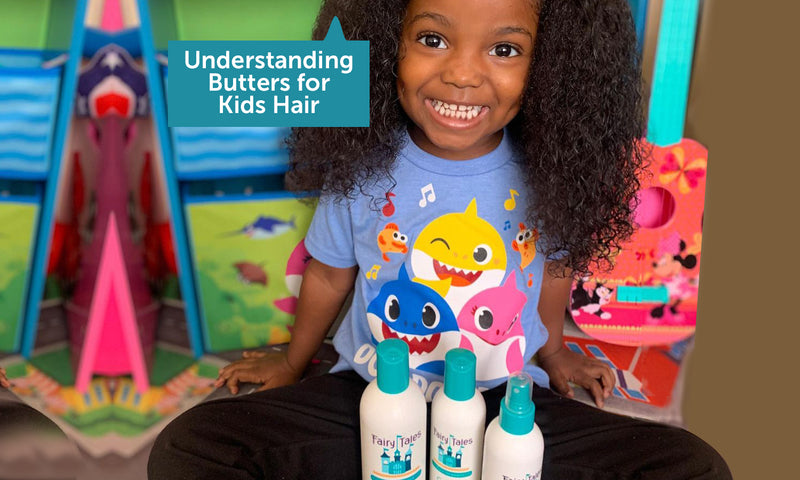 Murumuru, Shea and Avocado Butter for Kids
Butter makes everything better, right? The creamy, silky textures are oh so great on the hair. Thought I was talking about food? Nope. I'm talking about natural butters used in haircare products! Natural butters are derived from vegetables generally – think coconut butter, shea butter, avocado, cocoa butter, murumuru and the like – and offer intense moisture and deep nourishment to any hair type for kids and parents!
Murumuru Butter for Kids
Move over coconut oil and cocoa butter, murumuru butter for kids is coming through as the latest trend in hair moisturizers! Murumuru butter is made by extracting rich fats from the seeds of an Amazonian rainforest palm tree. The white-yellowish creamy butter is an excellent emollient that can help lock in hydration. Murumuru butter for hair maintains the health of the hair while keeping it shiny, restoring elasticity and retaining moisture. Haircare products containing murumuru butter are perfect for kids with dry, frizzy hair too!
Shea Butter for Kids
Shea butter is a fat extracted from the nuts of the shea tree. Shea butter for hair helps strengthen hair, preventing breakage, while also treating dandruff by restoring moisture to dry, irritated scalp skin. Though shea butter packs a powerful hair punch, murumuru butter takes the cake because it offers deep nourishment and moisturization.
Avocado Butter for Kids
Avocado butter is created through hydrogenation of avocado oil. In this process, the polyunsaturated fatty acids are hydrogenated turning them into saturated fats, and making them a solid product. Avocado butter for hair provides nourishing vitamins and minerals to the scalp boosting the health of your child's hair while keeping it soft and shiny.
Murumuru and avocado butters are a great ingredient to have in your kids haircare products! You can find murumuru butter in Fairy Tales Hair Care's Curly-Q
kids shampoo
,
conditioner
, and
styling spray gel
to prevent frizz and keep curls hydrated. The Curly-Q
Styling Spray Gel
contains avocado butter to retain moisture and increase elasticity.
Stay safe, be smart and be well.
Risa Barash,
Founder & Owner & the entire Fairy Tales Hair Care Family