Jan 06, 2021
Welcome 2021! From Fairy Tales Hair Care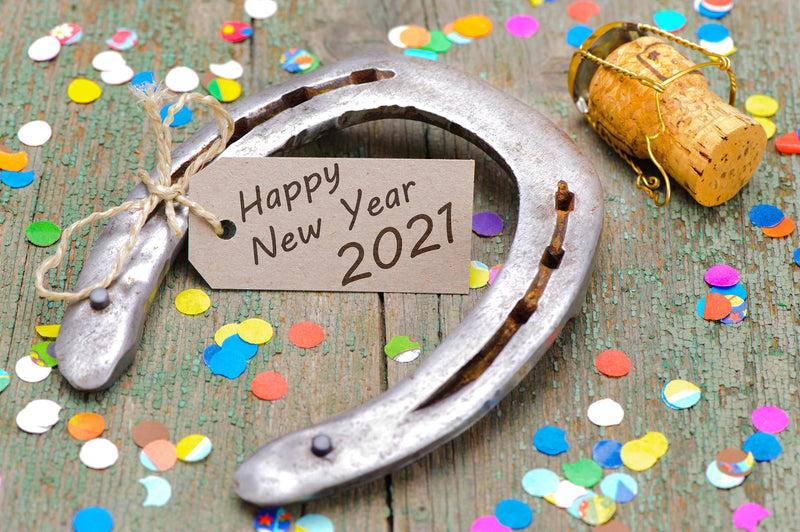 Welcome 2021 – I think! I'm not sure about you, but I'm treading very lightly on this Happy New Year thing right now! I must admit, I was way off about 2020. Then again, most of us were, right?
2020 felt like one big year in purgatory! So, let's discuss New Year's resolutions – I think this year we are all exempt. Usually my resolutions are basic, but this year I literally can't think of one thing I'm committing to. I don't need the pressure to lose weight – I give up! I don't think I can be any more kind or generous – I'm actually impressed with my ability to be nice during a global pandemic. Truth is, I wanted to scream daily, lay in bed and eat Jeni's ice cream but I didn't. I smiled, I donated to organizations in need and I supported my local restaurants to the detriment of my waistline. And I don't really need to spend more time with my teenage kids - we have cooked, baked, and done enough puzzles together in 2020! They are 18 and 16, did you want to hang with your parents 24/7 when you were that age??
The only thing I can do is focus on the positive. The vaccine is here, and the end is in sight. So, first and foremost I am grateful for my health and the health of my immediate family. I haven't seen my parents in one year – and it breaks my heart daily. I can't wait to hug the hell out of them in 2021! I'm so grateful for the support of my Fairy Tales/
TBH Kids
family. We have grown so much closer as we navigate these crazy times together. I will be eternally grateful for their kindness and support. There is no rule book for guiding a business through a pandemic and I'm sure I drove them crazy sometimes. Thank you to all for smiling at me when your eyes said something very different 😊 We did some great things together – Little Wins,
Tangle Tamer
,
Curly Q
,
Sun & Swim
, TBH Kids all grew triple digits! Our new Daily Cleanse line is coming soon! We created this amazing line during a pandemic – pretty cool, right?? And, our business continues to grow thanks to you, our fiercely loyal, kind and generous customers. We could not have made it without you. Thank you one and all for your continued support and we look forward to a wonderful 2021 together.
Happy & Healthy New Year to All.
Risa Barash,
Founder & Owner & the entire Fairy Tales Hair Care Family