Jul 08, 2020
Why Lice Prevention is Important for Back to School: When Kids Go Back After Quarantine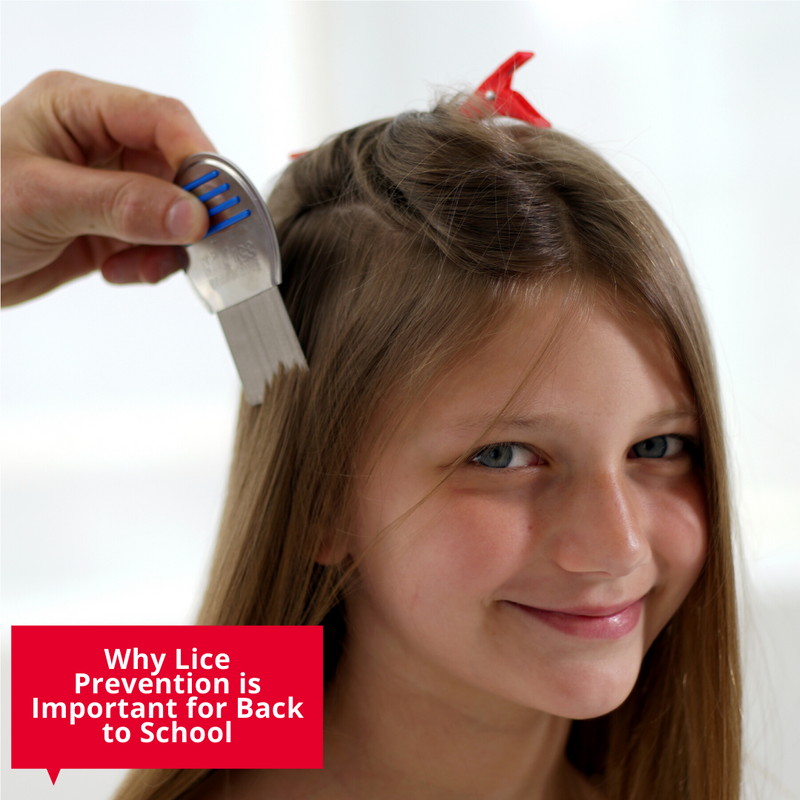 With everything going on in the world, it is hard to remember our normal routine, but that doesn't mean we can forget the important steps we must take to prevent lice when kids start going back to school. Every year when kids get back together after summer vacation, there is risk for a lice outbreak. Even though everyone has been hiding away in their own homes the last couple of months, the risk of a lice infestation once everyone gets back together is still there. But not to fear! We are lice experts here at Fairy Tales, and we know exactly how to help.
Why Lice Prevention is important
Lice most commonly spread from close person-to-person contact, so groups of kids are a dream for lice – spreading from one head to another when kids hug after not seeing each other for a long time or posing for a selfie. With social distancing, there won't be as many hugs as there usually are, but lice can also be spread from clothes, backpacks, helmets and more. Once lice infest the head, they grasp onto kids' hairs and attach their eggs to the base of the hair shaft leaving kids with an itchy, irritated scalp.
Although there was little risk of a lice infestation over the last couple of months, those little guys still exist and will be in full swing come back to school season. They will also make an appearance at summer camps, socially distanced play dates, and hotels. Where kids go, lice will follow. Something as simple as hanging their backpack too close to someone else's can bring lice into your home. Adding lice prevention to your kid's routine is just as important this year as any other year.
Where to Find Lice Prevention Products
Fairy Tales Hair Care has the ultimate weapon against head lice – Rosemary Repel! Our lice prevention shampoo, conditioner and conditioning spray uses a proprietary blend of organic rosemary, citronella, tea tree and geranium oils and is clinically proven effective at preventing head lice. Our Rosemary Repel conditioning spray is a multipurpose lice prevention spray great for detangling hair as well as keeping lice away. For added protection, spray it on hot spots (behind ears, back of neck and shoulders) as well as on backpacks, helmets, and hats. Pair the spray up with the shampoo and conditioner for maximum effectiveness. Like all our products, the Rosemary Repel line is free of allergens, nuts, dairy, soy and gluten. There are no harsh chemicals, pesticides, toxins, parabens or sulfates making them gentle, safe and effective.
For natural lice prevention that's safe for kids to use, check out Fairy Tales Hair Care's
Rosemary Repel
collection! Already found lice? We got you've covered there too. Check out Fairy Tales Hair Care's
Lice Good-Bye
collection for a natural lice treatment.
Stay safe, be smart and be well.
Risa Barash,
Founder & Owner & the entire Fairy Tales Hair Care Family