May 16, 2022
Attention all Campers: Packing Must Haves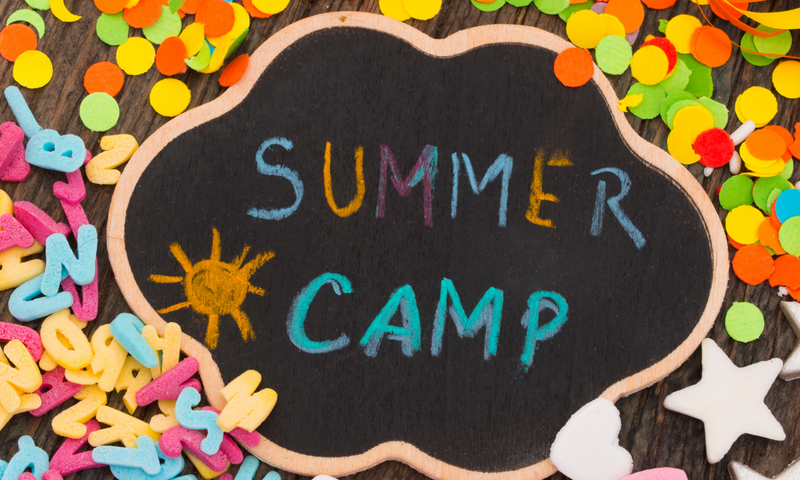 We are a go for a summer of fun, right?? Boy, do I hope so! As excited as I am to talk about camp and summertime hair care, I can't help but be a bit sad as for the first time in 12 years, I am not sending my kids to camp Not sure how Jack and Ava have grown up so fast and aged out of their overnight camp, but the time has come for them to get jobs, take summer classes and lounge around like lazy young adults!
As the weather warms up and pools begin to open, I want to remind everyone that green hair is not necessary! Our Sun & Swim hair care is the only clarifying product that removes chlorine, sea salt and minerals with citrus fruit extracts and not harsh chemicals. So, this summer don't wait until it's too late and hair is dried out, tangled and straw-like. Every few days, use the Lifeguard Shampoo and Lemon Aid Conditioner. You'll thank us, I promise!
Fairy Tales Hair Care Summer Tips:
-Lemon Aid Conditioner can be left in for a few minutes for extra clarification. -Sun & Swim hair care is color safe so Mom's, we suggest you keep some for yourself to keep your color gorgeous all summer long!
-CoCo Cabana Spray can be used before swimming to help coat the hair and seal off the hair shaft. It also works to detangle before, during and after a day in the sun.
-Don't forget to pick up Bug Bandit! Our DEET free mosquito repellent uses natural ingredients to keep away the bugs – just shake and reapply often!
How to Prevent Head Lice at Camp This Summer:
The key to lice prevention at camp is to use the Rosemary Repel Conditioning Spray EVERY morning! Spray throughout the head by lifting up layers, spray behind the ears, shoulders and part lines. Don't forget backpacks too!
Rosemary Repel Hair Care is perfect to mix and match with Sun & Swim. Alternate the shampoos and conditioners at bath time and always finish with any one of the Fairy Tales detangling sprays to stop knots, cure summertime damage and of course, stay lice free.
Have fun, enjoy and stay safe!

Risa Barash,
Founder & Owner of the entire Fairy Tales Hair Care Family