Oct 18, 2021
Dos and Don'ts for Your Curly Haired Toddler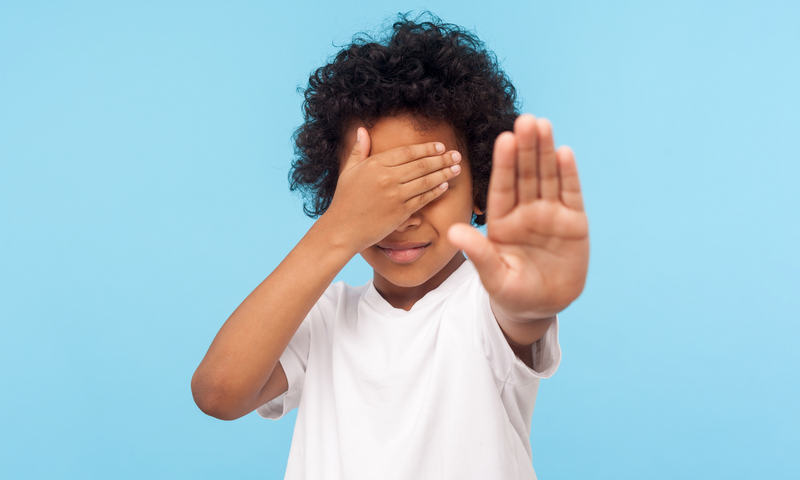 If you're not used to managing curly hair yourself, it can be quite the stress-inducer – especially if the curly hair belongs to your toddler. Parents of kids with straight hair have it easy, right? Just brush and go. Those curly-q's need a bit more effort. Follow these Dos and Don'ts of toddler curly hair care for enviable curls.
Specialized Shampoos and Conditioners for Curly Hair Toddlers
Think of shampoo and conditioner as the limiting factor to achieving gorgeous natural curls. Choosing the wrong products could make your efforts fall flat. First, look for shampoos and conditioners that are made for kids. This will help you pinpoint the products that contain gentle ingredients that won't irritate the eyes and skin. Next, read ingredient labels and scan for harsh chemicals or additives that will dry out the hair and make frizz worse. Finally, both shampoo and conditioner should contain natural ingredients that moisturize and hydrate curls. It's also a good idea to use a leave-in conditioner made for curly hair.

Dos and Don'ts for Your Curly Haired Toddler
Don't Over-wash – Aim to wash your toddler's curly hair 1-3 times per week. Washing curly hair more frequently sucks out moisture and causes more frizz.
Never brush when hair is dry – Because curly hair is dry and often brittle, brushing curly hair when it's dry could cause damage, breakage, and split ends. If you must brush, brush curly hair when wet. Plus, brushing dry curls will instant loosen them out of shape.
Use a wide-tooth comb to detangle – Wide-tooth combs are ideal for curly hair because they don't break up the curls. A wide-tooth comb is more effective at detangling hair without causing breakage, split ends, or hair loss.
Start detangling from the bottom, and work your way up to the roots – detangle hair when it's wet using a wide-tooth comb or your fingers. A dollop of conditioner or hair oil is helpful in detangling. Start from the bottom, and work your way up.

 

Use a t-shirt or microfiber towel to dry or allow to air dry – Air-drying curly hair is ideal, but if you need assistance in speeding up the process, use a t-shirt or microfiber towel, and gently squeeze or blot the curls.
Use a silk pillowcase – Your toddler deserves a silk pillowcase too! Plus, silk pillowcases help hair retain moisture overnight.
Try loose braids at night or the pineapple method to help prevent frizz – Keeping hair loosely gathered throughout the night helps protect curly hair from getting tangled while your toddler sleeps. To do the pineapple method, gather the hair into a high ponytail and wrap a scrunchie around it loosely enough to hold the hair in place, but not enough to create tension. That's it!
Get frequent trims to avoid split ends – A good rule of thumb is to trim curly hair every 10-12 weeks; if it seems like your little one's curls are becoming tangled more frequently, they may need a trim.
For more great hair care advice, please check out: The Complete Guide for Curly Hair Kids
Learning how to best care for your toddler's curly hair takes a bit of practice. But once you get it down, it will become second nature. And you can pass along these skills as your toddler grows more independent and self-sufficient. And since finding the right shampoo and conditioner could make or break your child's curl care, stocking up on quality products is necessary. Fairy Tales Hair Care's Curly Q Shampoo, Conditioner, and Kids Styling Spray Gel has got you covered with everything you need to tame those gorgeous curls. Order yours today!

Risa Barash,
Founder & Owner of the entire Fairy Tales Hair Care Family