Sep 18, 2020
How to Take Care of Curly Hair for Kids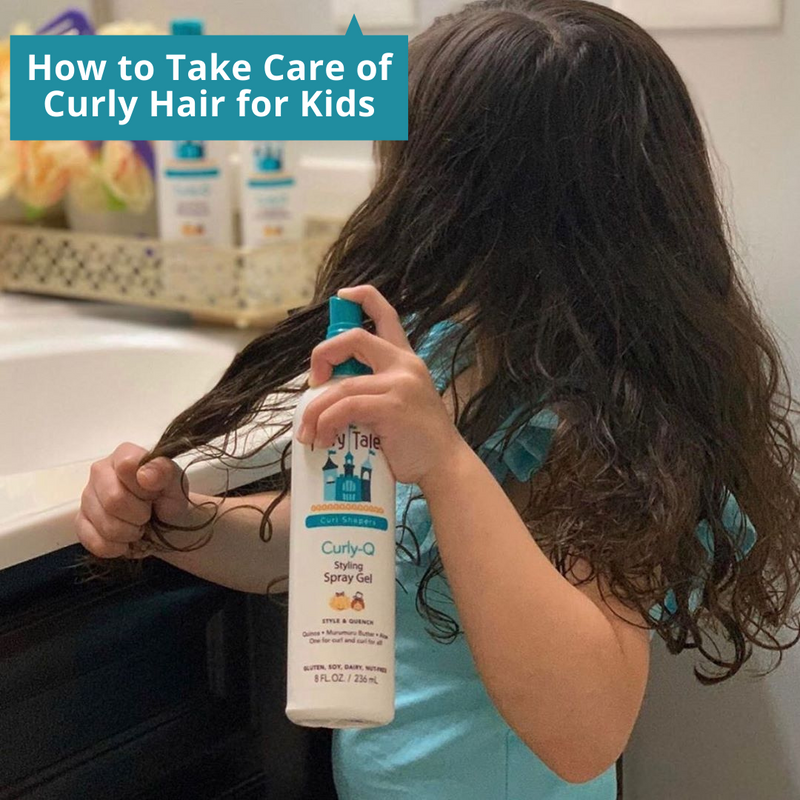 There is a considerable amount of differences between straight and curly hair, especially the care needed to style both natural hair types. Even brushing through straight hair can be a breeze, but running a comb through your child's naturally curly hair can catch some roadblocks due to tangled knots.

But we promise – when you can identify your child's curl type, you can start to build a hair care routine that caters to their scalp's and hair's needs.

What is your child's curl type?
Curly hair comes in all shapes and sizes – starting from wavy to coily hair. Curl types include 2A, 2B, 2C, 3A, 3B, 3C, 4A, 4B, and 4C with the first "1" being totally straight hair. See below for an illustration on how to identify each curl type.


Curl Pattern—It's important to note the curl pattern between each hair type and how they're divided into wavy (type 2), curly (type 3), and coily (type 4). By knowing your curl pattern, you can find the right curly hair products, styles, and care tips suitable for your child's hair.
Density—Density also plays a major role in hair care because it refers to how closely individual strands of curly hair are packed together on your scalp, which ranges from low to high. Knowing your hair density will help you choose the right style to maintain your child's hair volume.
Porosity—Porosity refers to how easily your child's curly hair can absorb and hold moisture, which will help you choose the best conditioner for curly hair to keep their curls moisturized, shiny, and strong.

Taking care of naturally curly hair for kids
Natural hair is different for every child and parent, so your hair care routine should always cater to your curl type. There are some common tips you can keep in mind when styling your child's hair, but it's always important to do more extensive research after identifying what type of curly hair you're going to be working with.

1. Don't pile your child's hair on top of the head to wash. Instead, run your hands through their hair continuously to wash thoroughly. By piling the hair on top of the head to scrub, you can easily create tangles, which will lead to breakages when brushing.
2. Always use more conditioner than shampoo. Moisture and hydration are very important to your child's hair and its health.
3. Don't use shampoo as often. It might dry out their hair.
4. If your child's hair becomes matted easily, detangle often.
5. You can condition more than once a week if your child's hair gets too dry.
6. Don't detangle the hair unless it's wet.
If you're interested in finding out more about caring for kids curly hair, check out our Complete Guide for Curly Hair Kids 

To find the best shampoo for curly hair and other hair products for curly hair, check out Fairy Tales Hair Care's Curly-Q collection, which includes a shampoo, conditioner, and styling spray gel for naturally curly hair.

Stay safe, be smart and be well.




Risa Barash, Founder & Owner & the entire Fairy Tales Hair Care Family