Sep 05, 2018
New for Back to School...introducing TBH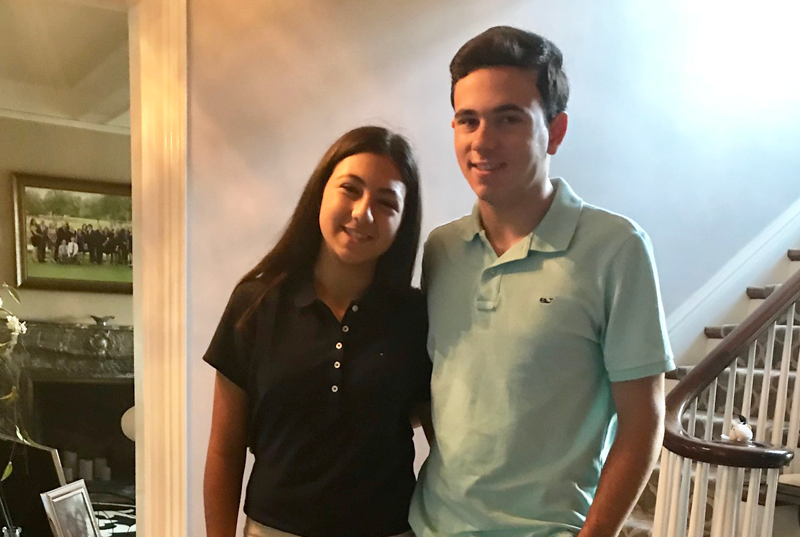 Back to School time…how I love those words! As a working parent, September brings a certain calm along with a return to a much-needed routine in my household. I am now the Mom of 2 high schoolers! Jack is a junior and Ava is now a freshman.

Let's flash back to just a few of years ago, when I kept yelling at Jack to wash his hair. Those beautiful curls were always looking so oily. Then, it hit me like a ton of bricks, puberty was upon us! With an office full of working parents, I sat and complained and found that we were all having the same issues with our tweens – pimples, greasy hair, and lots of other weird changes were affecting our kids! After we all realized we were getting old, we decided to do something about this.

Meet TBH™ (To Be Honest), the first full line of hair, skin and body care for tweens. 2 long years in the making but we did it! That lunch time conversation turned into an amazing line of products to help our tweens learn good personal care habits. Can I get an Amen?????


TBH Shampoo & TBH Conditioner contain natural ingredients such as nettle to help control oils and keep scalp Ph balanced. We created 2 versions of Face Washes & Wipes. Spot Wash contains a bit of witch hazel and salicylic acid and the Gentle Wash only calendula, chamomile and cucumber. The TBH Body Wash contains lemon and cedar bark to help exfoliate and gently cleanse and the TBH Body Lotion hydrates but won't clog pores with murumuru butter and aloe.
A special shout out to my daughter Ava for always trying the TBH deodorant samples. We failed a few times on this one and she braved thru it. Thanks Ava! But, we finally did it. Our TBH Deodorant will be out in January and we promise, it works. Seriously, you can email Ava – she knows.
ava@tbhkids.com
Visit us and sign up at
www.tbhkids.com
. We will be ready to sell on
October 1
! As parents of tweens/teens, we want to ensure we are putting our kids on the path for a lifetime of good habits so send us your feedback, suggestions and comments – we're a work in progress, just like our kids!
And, did you think I wouldn't even mention the 10-12 million cases of head lice each year??? You know this is the time to be vigilant – Rosemary Repel® at bath time, Rosemary Repel Conditioning Spray every morning before school and weekly head checks are a must. Also, don't forget to visit
www.fairytaleshaircare.com
and check out the Lice Alert map – zip codes with lice outbreaks are listed daily.
TBH, I'm really proud right now. The Fairy Tales/TBH team knocked it out of the park and my kids are growing up to be truly amazing peeps. My cup overfloweth 😊

Risa Barash, Founder & Owner & the entire Fairy Tales Hair Care Family