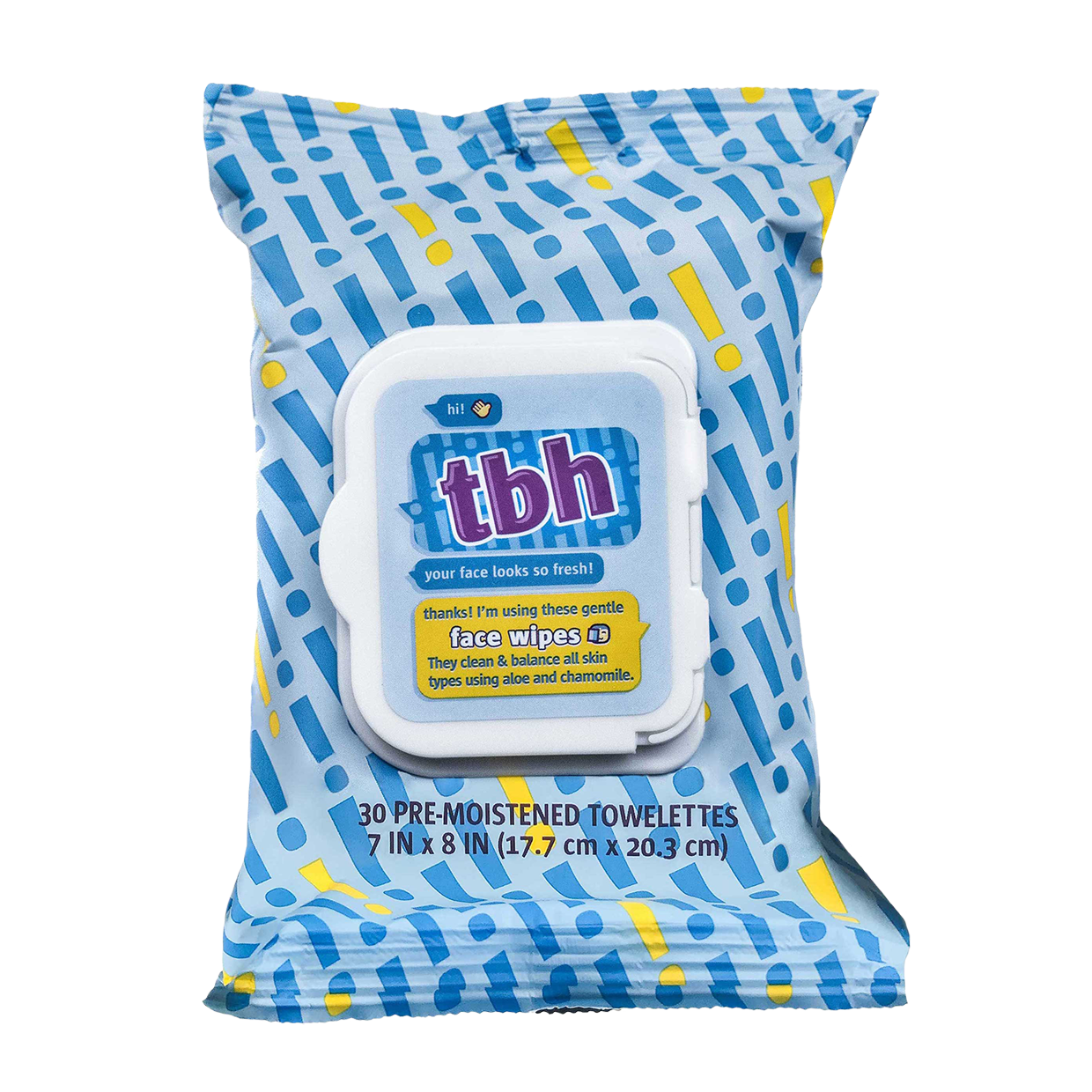 Just say not to pesky bugs!
Kid's Gentle Facial Wipes
TBH® Gentle Facial Cleanser Wipes for kids and teens compliments our TBH Gentle Gel Cleanser but in an easy, travel friendly biodegradable wipe! It uses natural ingredients like cucumber, calendula and chamomile. These facial cleanser wipes calm and balance for clear glowing skin.  Take on the go to keep skin clean and hydrated.
Ingredients